While their classmates learned dance moves and exercises in the gym, three boys being punished took turns peering out from a small supply room into their teacher's office from a hole in the door where the doorknob was missing. The teacher didn't come back until the class was over.
Top Stories Thematic (Homepage)
Posted:

15 minutes ago
Six blighted houses along North Main Street in Ann Arbor will be demolished by the end of the week. Read more »
Posted:

55 minutes ago
As panelists and speakers at the Michigan Growth Capital Symposium continued to deliver good news and positive predictions about investment in area startups, one Ann Arbor technology company offered a concrete example for its optimism. Read more »
Posted:

1 hour ago
  ANN ARBOR -- Michigan has a major need for production at tailback. And Derrick Green is ranked the No. 1 incoming ... Read more »
Posted:

1 hour ago
Sonic Lunch organizers have posted information about distributing wristbands - which will act as general admission tickets - for the upcoming Darren Criss (with special guest Theo Katzman) show at the Michigan Theater on June ... Read more »
Posted:

1 hour ago
The National Weather Service has issued a hazardous weather outlook for portions of southeast Michigan, including Washtenaw County. Read more »
Posted:

1 hour ago
Police are investigating the theft of air conditioning units at businesses in the 6500 block of Jackson Avenue of Scio Township reported Tuesday. Read more »
Posted:

1 hour ago
Families, friends and neighbors gathered at Cobblestone Farm for the first farmers market of the season on Tuesday. Vegetables, jams, bread, meat and much more were offered from a variety of local organic farms. Additionally, ... Read more »
Posted:

2 hours ago
Michigan's election board has approved a petition form for a proposal to ban Michigan health insurance plans from covering elective abortions unless individuals or businesses buy a supplemental policy. Read more »
Posted:

2 hours ago
The Washtenaw County Parks and Recreation commission has awarded $150,000 to go toward the construction of the Rutherford Pool, pushing the amount raised so far past the $1 million mark. Read more »
Posted:

2 hours ago
Bloom! Garden Center and Elemental Design at 1885 Baker Road in Dexter opened in April, Concentrate Media reported. Read more »
Posted:

2 hours ago
We usually order Thai out, but I was feeling adventurous, so I hit the grocery store and stocked up on lemongrass, cilantro, galangal, red chiles and the like. I got out my Thai cookbooks and started planning. But first, I decided that Colleen needed a signature cocktail for the evening. Something that incorporated some of the same flavors I was going to be cooking with. The experiments began. Read more »
Posted:

3 hours ago
Pretending to know what you're doing some Wednesday night in the near future, enter the unmarked doorway of a nondescript house and hie yourself to the top of some ill-lit stairs. Take a seat in ... Read more »
or browse by topic below.
from Original Cottage Inn
from Lucky Kitchen (U-M North Campus)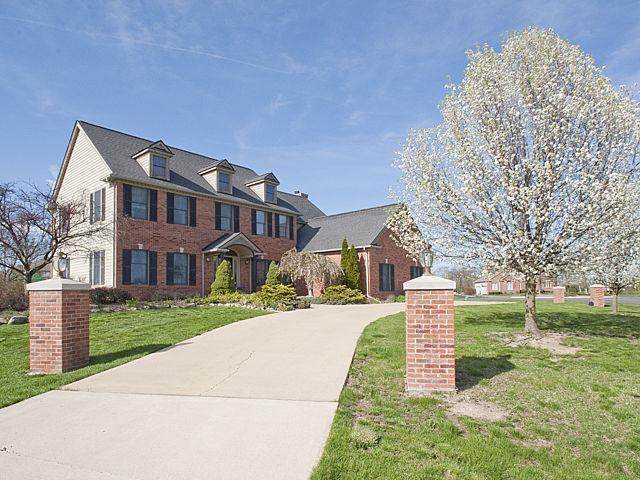 Marc Rubin, Keller Williams Ann Arbor