An Ann Arbor doctor was killed in a crash along eastbound I-94 near Zeeb Road Saturday morning, reported the Detroit Free Press.
Top Stories Thematic (Homepage)
Posted:

8 hours ago
The Washtenaw County Health Department emailed parents of students in Washtenaw County who may have been exposed to whooping cough on Friday with recommended actions to prevent the disease from spreading. Read more »
Posted:

9 hours ago
  ANN ARBOR -- Michigan opened last season as a heavy underdog against defending national champion Alabama. The tables are turned in ... Read more »
Posted:

10 hours ago
Washtenaw Community College's graduating students walked across the stage at the Eastern Michigan University Convocation Center beginning at 9 a.m. Saturday to collect their certificates. In addition to the students, WCC gave an honorary Associate ... Read more »
Posted:

11 hours ago
After almost a year in the making, The University of Michigan released a YouTube video encouraging students to 'Explore Ann Arbor'. Read more »
Posted:

12 hours ago
Clad in gloves and closed-toed shoes and equipped with gardening tools and rubbish bags, close to 700 volunteers descended on Ypsilanti and Ypsilanti Township Saturday morning for Ypsilanti P.R.I.D.E. Day. Downtown Ypsilanti, the Ypsilanti fire ... Read more »
Posted:

13 hours ago
By purchasing a piece of art, you can help feed families in need. The Saline Picture Frame Co. is teaming up with talented folks in the community to host the Circle of Art fundraiser for ... Read more »
Posted:

14 hours ago
Looking for a reason to dust off that old horn from your school days and play it again? Or are you a young person looking for more opportunities to play in a group? Read more »
Posted:

14 hours ago
When Ann Arbor resident Tom Zempel walked across the stage at the Washtenaw Community College graduation Saturday, he was graduating as more than the typical 20-something student with a certificate in motorcycle service technology. Read more »
Posted:

16 hours ago
Some students will get new Michigan Education Assessment Program math scores after a problem with some questions on the exam. Read more »
Posted:

17 hours ago
The accident causing eastbound I-94 at Zeeb Road in Scio Township to be shut down is being reported as fatal, according to a story on ClickOnDetroit. Read more »
Posted:

18 hours ago
  ANN ARBOR -- Former Michigan center Steve Everitt blasted Notre Dame on Friday for backing out of its series with the ... Read more »
Posted:

19 hours ago
  CHICAGO -- Shortly after Michigan lost to Louisville in the national championship game. Trey Burke got his first welcome to the ... Read more »
or browse by topic below.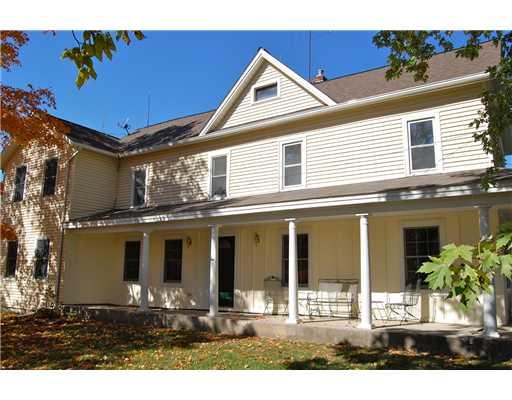 Elizabeth Brien, The Charles Reinhart Company
Martin Bouma, Keller Williams Ann Arbor
from Lucky Kitchen (U-M North Campus)