Posted on
Thu, Apr 22, 2010 : 11:45 a.m.
Ann Arbor news roundup: April 22
By Ann Dwyer
AnnArbor.com's daily roundup offers you a look at some of the stories on our site today, as well as other content about Ann Arbor around the Web.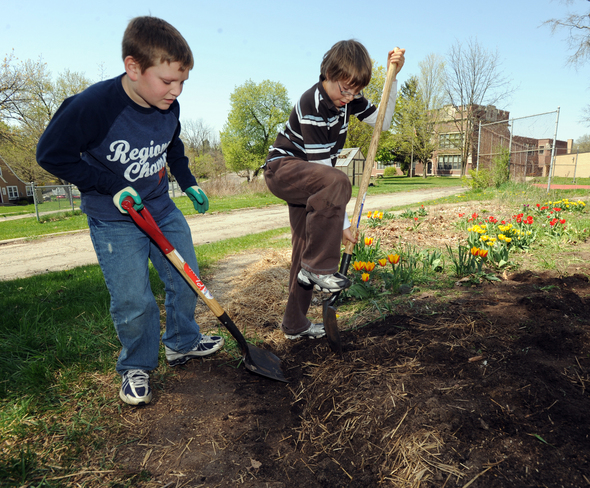 Lon Horwedel | AnnArbor.com
Top headlines on our site: • WITH VIDEO: Ann Arbor school board votes to issue 191 layoff notices to teachers • AATA hires international consultant to help develop transit master plan for Washtenaw County • EARTH DAY 2010: What should be on Ann Arbor's environmental agenda going forward? • WITH VIDEO: Ann Arbor's Andrea and Darrell Hough talk about their time on "The Biggest Loser"
News: • Man charged in Superior Township shooting death released on bond • UPDATED: Man dies after jumping from overpass onto M-14 in Ann Arbor, police say • This convicted Ann Arbor arsonist didn't fit the profile • Washtenaw County among communities in Michigan that will split $30 million energy grant award • Woman sought on warrant in 11-year-old drunken driving case after she left Washtenaw County courthouse • EARTH DAY 2010: A look at events marking 40th anniversary of Earth Day this weekend • DAILY LINKS TO ANN ARBOR: Sign ordinance rankles Ann Arbor businesses; U-M professor defends Tea Party movement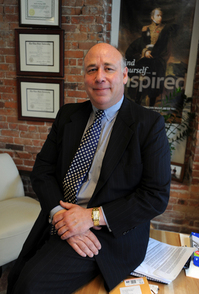 Business Review: • Dick's Sporting Goods keeps plans alive for new Pittsfield Township store • Neal Warling, Newcombe Clark leave Bluestone to open Ann Arbor office of national broker • EARTH DAY: AT&T's alternative fuel fleet conversion can boost automakers, environment • Ann Arbor-based online retailer Arbor Teas celebrates Earth Day with launch of eco-packaging • INNOVATION ECONOMY: A different kind of graduation in Ann Arbor: TechArb's new entrepreneurs • Strategy for sales success: Get disciplined • People & Achievements in the greater Ann Arbor area, including the Ypsilanti Area Chamber and Allegra Print & Imaging • Paparazzi Slideshow: Outlook Luncheon and B2B Expo • Datebook: Seminar on International Financial Reporting Standards and more
Sports: • Michigan's Brandon Graham hopes for early call in NFL draft • POLL: What should the Detroit Lions do with the No. 2 pick in the NFL Draft tonight? • SI.com: Brian Kelly doesn't want Notre Dame to join the Big Ten • How former Michigan players are faring in professional basketball • TODAY'S PRO LINKS: NFL draft is tonight, Tigers rally to beat Angels • TODAY'S COLLEGE SPORTS LINKS: No answers on Big Ten expansion; more perfection for Michigan softball • MGoBlue.com: University of Michigan baseball thumps Notre Dame, 13-1 • Big Ten Network: Video highlights of Michigan softball pitcher Jordan Taylor's perfect game • BASEBALL/SOFTBALL ROUNDUP: Skyline softball rallies past Father Gabriel Richard in seventh for first win; Jake Johnson throws perfect game for Milan baseball and more Wednesday results • LACROSSE ROUNDUP: Balanced scoring steers Pioneer boys lacrosse past Detroit Country Day; Pioneer girls also top DCD and more Wednesday results • HIGH SCHOOL ROUNDUP: Milan girls tennis picks up first win in program history; Pioneer, Huron boys golf win and more Wednesday results • Perfection, twice over: Michigan softball pitcher Jordan Taylor throws another perfect game • SLIDESHOW: Images from the Michigan softball team's doubleheader against Penn State • NFL DRAFT: At linebacker or defensive end, Brandon Graham should make an impact in NFL • Opening day Big Chill At the Big House ticket sales reach nearly 15,000
Entertainment • WITH AUDIO: My Dear Disco to play Lollapalooza; other local bands book festival gigs • WITH AUDIO: Nervous But Excited put their spin on classic duets • DAILY ENTERTAINMENT LINKS: South Park muzzled; Ann Arbor on Jeopardy!; American Idiot on Broadway; and more • This weekend: Celebrate El Dia De Los Ninos at your local library • WITH POLL: New Releases for Friday, April 23 • Art & Exhibits list • Ticket Sales • Movie Listings • CINEMA CHAT: "Oceans," "Losers," Jewish Film Festival and more • Authentic deli fare on the menu at The Bread Basket • HUNGRY SCHOLAR: Pacific Rim offers a terrific dining experience
Community: • Earth Day Festival on Sunday at WCC, 12-4, Rain or Shine • An anthropological study, thanks to Gourmet Magazine • The Week in Beer: Plants and birds and rocks and beers • Wildcrafting: stinging nettle is early this year • Peggy Lampman's Thursday dinnerFeed: Roasted sesame asparagus salad with pea shoots and radish cartwheels • Slow Food Huron Valley Ark of Taste Dinner • What Would Bourdain Drink? • Ann Arbor area women help co-author a book crossing interfaith boundaries • Rainwater doesn't have to go down the drain: Rain gardens to the rescue • PARENTING: Earth Day birthday: Throw an eco-party • El Dia de Los Ninos Cultural Celebration at Ann Arbor District Library Sunday • New lead paint law affects homeowners • PETS: Happy endings can come true — even for abused bunnies
Today's Poll:
News about Ann Arbor elsewhere: • Ann Arbor Chronicle: Business owners, city grapple with portable sign ordinance • Oklahoma Daily: University of Michigan professor defends Tea Party movement • Crain's Detroit Business: Paragon Display Group scores with school graphics • Science Blog: Telephone counseling increases daily servings of fruit, vegetables, U-M study says • Detroit News: 2 injured in Canton Township crash