Posted on
Fri, Apr 29, 2011 : 4:50 p.m.
Jen Eyer named Director of Audience Engagement at AnnArbor.com
By Tony Dearing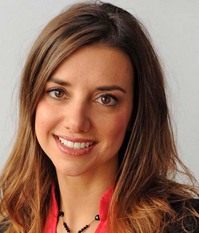 Jen Eyer, who has served as Community Director at AnnArbor.com since last fall, has been named to the position of Director of Audience Engagement.
In her new role, she will oversee our social media efforts and play a lead role in comment moderation. She also will monitor site traffic and help identify ways we can do a better job of engaging the community. That would include helping us to continue to increase the number of people who are registered on the site, who sign up for our newsletters and who follow us through social media.
In addition, she will oversee project management for new content features on the site, and help us upgrade the Community Wall, which is the area on the site where we welcome community members to post information, news tips or questions.
Jen has been with us since the early days of AnnArbor.com, first as a community assistant and then as Community Director. She has excelled in every role. We are lucky to have someone of her talents, and going forward, she will play an even more important role in helping us serve the community.
A graduate of Michigan State University's School of Journalism, Jen has worked as a newspaper reporter, and for several years was senior news producer at MLive.com, coordinating online content for affiliate newspapers. She lives in Ann Arbor with her husband and two children, and is active in the community.