Posted on
Sun, Dec 4, 2011 : 9:57 a.m.
Michigan Theater wins BestOf honors for best movie theater; this week vote for best non-ethnic specialty market
By AnnArbor.com Staff
What is the best movie theater in Washtenaw County? The voters in AnnArbor.com's BestOf contest say it's the Michigan Theater, which won first place this past week.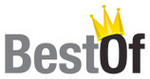 Best movie theater voting began last Sunday and ended at 11:59 p.m. Saturday. The Michigan Theater established its lead early in the week and dominated the contest. Among the four contenders this week,
Goodrich Quality 16
and
Rave Motion Pictures
placed in the top three positions. By the close of the contest, the Michigan Theater finished in the No. 1 position with 73 votes, Goodrich Quality 16 finished in second place with 21 votes. Rave Motion Pictures finished in third place.
This week, vote for the best specialty market.
You've got this great recipe, but it calls for yuzu syrup, squid ink and venison sausage. Where do you turn? Your friendly neighborhood specialty market, of course. Whether it's gourmet salts, uncommon meats or rare cheeses you're looking for, our area markets have probably got you covered.
What's your favorite specialty market?
Readers can suggest contenders for upcoming contests by going to http://www.annarbor.com/bestof/#bestof_schedule.
And don't forget, everyone who votes will be entered into a drawing each week for a chance to win a prize. This week's prize is for a $50 gift card.