Posted on
Sun, Nov 27, 2011 : 10:01 a.m.
MudPuddles wins BestOf honors for best place to buy toys; this week vote for best movie theater
By AnnArbor.com Staff
What is the best place to buy toys in Washtenaw County? The voters in AnnArbor.com's BestOf contest say it's MudPuddles which won first place this past week.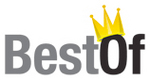 Best place to buy toys voting began last Sunday and ended at 11:59 p.m. Saturday. Early in the week, the shared retail location of
Tree Town Toys
and
Rider's Hobby Shop
along with MudPuddles rose to the top. The two tied for first place several times during the week, including a portion of the final day of voting. However, by the close of the contest, MudPuddles finished in the No. 1 position with 95 votes, Tree Town Toys and Rider's Hobby Shop finished in second place with 91 votes.
Learning Express Toys
finished in third place.
This week, vote for the best movie theater.
What makes a good movie theater? Is it all about the comfortable seating? The selection of films? The availability of parking? Or is it quality of the popcorn that trumps all? Where do you like to see a movie?
Readers can suggest contenders for upcoming contests by going to http://www.annarbor.com/bestof/#bestof_schedule.
And don't forget, everyone who votes will be entered into a drawing each week for a chance to win a prize. This week's prize is for a $50 gift card.