Posted on
Sun, Oct 23, 2011 : 1:41 p.m.
Nicola's Books wins BestOf honors for best bookstore; this week vote for best shoe store
By AnnArbor.com Staff
What's the best bookstore in Washtenaw County? The voters in AnnArbor.com's BestOf contest say it's Nicola's Books, which won first place, garnering 77 votes.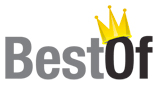 Best bookstore voting began last Sunday and ended at 11:59 p.m. Saturday. Both Nicola's Books and Crazy Wisdom Bookstore and Tea Room moved up to the top right away trading for the first place position throughout the week. Aunt Agatha's held the third place position for much of the week. By the final day of voting, Nicola's Books finished in the No. 1 position with 77 votes.
Crazy Wisdom Bookstore and Tea Room
finished in second place with 59 votes and
Aunt Agatha's
finished in third with 16 votes.
This week, vote for a shoe store in Washtenaw County.
You don't have to be Imelda Marcos to appreciate a good pair of shoes. And whether you're the type to tie your shoelaces or let them fly as you run down the field, you're sure to find just the right pair in one of the area's local shoe stores.
What's your favorite area shoe store?
Readers can suggest contenders for upcoming contests by going to http://www.annarbor.com/bestof/#bestof_schedule.
And don't forget, everyone who votes will be entered into a drawing each week for a chance to win a prize. This week's prize is a $50 gift card.