Posted on
Sun, Nov 6, 2011 : 6:12 a.m.
Warm the Children has entered its 15th season, and we need your help
By Tony Dearing
This is the time of year when the weather turns cold but hearts in Washtenaw County grow warm. That human concern and compassion is the essential ingredient every fall in our Warm the Children campaign, which kicked off in early October.
Warm the Children is now entering its 15th year locally, and its 23rd year nationally. For 2011, our goal is to serve 3,000 children, and we are seeking to raise $270,000. We deeply appreciate the support that the community has shown this worthy program over the years, and we hope you'll consider a donation this holiday season. The need is as great as ever.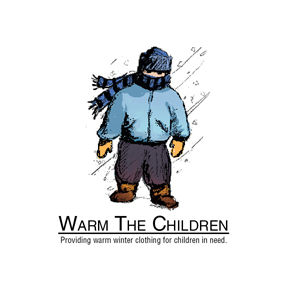 When you give money to
Warm the Children
, you get the satisfaction, not just of helping others, but also of knowing that every dollar goes directly to children in need. As in past years, none of the money raised will go to the overhead costs of running the program. One hundred percent of it goes to warm clothing.
Warm the Children provides $90 to each child served for the purchase of winter coats, gloves, hats and other clothing. Children in need are referred by social workers from area schools and social service agencies. A volunteer shopper accompanies each family to ensure that the money is spent wisely and that each child receives items that are most needed to keep warm. We serve children from Washtenaw County and a portion of Livingston County as well.
The local Warm the Children effort was started by The Ann Arbor News, and we continued the program when AnnArbor.com launched in 2009. The time has passed swiftly and it's hard to believe we are already in our third Warm the Children fund-raising campaign. Once again this year, the Ann Arbor Area Community Foundation and United Bank & Trust are partnering with us to carry out the program, and we thank them for their ongoing support. We could not do this without them.
One of the great ways that people in the community engage with this program is by serving as volunteer shoppers. We now have shoppers who have served for years, and they tell touching stories about their experiences. We are looking for additional volunteer shoppers. If you're interested in participating, you can go to annarbor.com/warmthechildren to find a volunteer shopper registration form.
If you don't have the time or interest to be one of our shoppers, we would welcome your donation. No amount is too small - or large. We raise our funds from AnnArbor.com readers, businesses and community members, and the amounts they give range from 25 cents to thousands of dollars. Since the inception of the local program, more than $2.5 million has been raised, and more than 23,000 children have been served.
There are many easy ways to give. You can do so online by visiting the same web page that is listed above for volunteer shoppers. You also can make a donation in person by visiting any United Bank & Trust branch in Washtenaw County, or you can mail a donation to Warm the Children, c/o United Bank & Trust, PO Box 1127, Ann Arbor, MI 48106-1127.
Throughout the year you can also visit our Community Space at 301 E. Liberty St. in downtown Ann Arbor and make a donation when you buy a cup of coffee. The coffee is donated by local brewers, and all proceeds go to Warm the Children. This season, Mountain Country Coffee has graciously donated all of the coffee for the 2011 Warm the Children campaign season.
If you are looking for a way to make a difference in the life of someone else during the upcoming holiday season, a gift to Warm the Children offers that opportunity. The amount you give will be equaled by the warmth you feel in knowing that you've contributed to a good cause.
(This editorial was published in today's newspaper and reflects the opinion of the Editorial Board at AnnArbor.com.)