Posted on
Sun, Mar 6, 2011 : 10:20 a.m.
Wolverine State Brewing Co. voted best brewery; this week, vote for best place for a burger
By AnnArbor.com Staff
Wolverine State Brewing Co. has been named the best brewery in Washtenaw County by voters in AnnArbor.com's BestOf contest, edging out Arbor Brewing Co. with 262 votes to Arbor Brewing's 251 votes.
Best brewery voting began last Sunday and ended at 11:59 p.m. Saturday.
As the week progressed, it became a two-way contest between the well-established Arbor Brewing Co. and the upstart Wolverine state, which opened last November. As recently as Friday morning, the two front-runners were only four votes apart.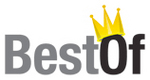 Third place went to downtown Ann Arbor's Jolly Pumpkin Cafe & Brewery, with 139 votes.
This week's contest for best burger will give readers something to chew on, given the recent surge of new burger places opening in the past year. Stalwarts like Krazy Jim's Blimpy Burger and Casey's Tavern will square off against newer arrivals like Five Guys Burgers and Fries.
The community can suggest contenders for any upcoming contest by going to http://www.annarbor.com/bestof/#bestof_schedule.
And don't forget, everyone who votes will be entered into a drawing each week to win a prize. This week's prize is for a $50 gift card to Red Robin Gourmet Burgers.