Posted on
Fri, Nov 18, 2011 : 5:56 a.m.
10 tips to network like a superstar
By AnnArbor.com Staff
By Megan Crosbie, for AnnArbor.com
For many people the word "networking" has a negative connotation. The idea of networking with strangers is painful and causes people to feel uncomfortable, to say the least. Below are 10 tips to ease your anxiety and help you to become a networking superstar.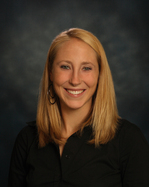 Choose the right event. Identify the people you want to connect with and determine the best events to attend to accomplish this. Your time is valuable; you do not want to waste it by attending events that don't meet your networking goals.

Show up. It is important to make the time to attend events in which networking opportunities are available. Even more important is mentally showing up with a positive attitude, ready to meet new people.

Be prepared. You should know what you want to achieve from attending a networking event before you get there. Come prepared with plenty of business cards and your name badge.

Set goals. Have a goal in mind for each event that you attend. It may be as simple as attending an event for the first time or connecting with two new people. Setting goals allows you to measure the success of attending an event.

Act like a host. Pretend the event is your own party. Arrive early to familiarize yourself with the layout of the event, including where the food and drinks are located as well as where the bathrooms are, so you can help direct others. Helping someone is a great icebreaker and is always remembered and appreciated.

Be genuine. In order to build a relationship with someone, you must be authentic and show a genuine interest in conversation.

Be a connector. A great networker is generous. Introduce two people to each other who will benefit from the connection. Being known as a connector is very rewarding. People want to, and should, connect with connectors.

Ask open-ended questions. Asking open-ended questions helps make an initial conversation feel more natural and shows that you are interested in listening to what the other person has to say.

Don't do business at an event. Networking events are an opportunity to meet people, not a place to do business. Setting up an appointment to do business should be done after an event when you follow up.

Follow up. Whether you send an email after the event to the people you met or invite them to connect with you on LinkedIn - do something! Building a trusting relationship is a process that is not done in one meeting.
A graduate of Eastern Michigan University, Megan Crosbie is the Marketing Coordinator for the Charles Reinhart Company Realtors, Ann Arbor's market leader. Megan is on the Board of Directors of Ele's Place and serves as Secretary on the Board of Directors of the Women's Exchange of Washtenaw. In addition, Megan is the organizer of YP Underground, a local networking group for young professionals.