Posted on
Sun, Mar 28, 2010 : 5:59 a.m.
2009 forecast 'did not nail the severity' of Washtenaw County's downturn
By Paula Gardner
The annual Outlook report forecasting Washtenaw County's economy has provided the most detailed local information available for the past 25 years.
And over that time, its authors - University of Michigan economists George Fulton and Donald Grimes - accomplished an average error rate of 0.6 percent for overall job growth. Three years - 1999, 2000 and 2007 - resulted in a 0 error rate.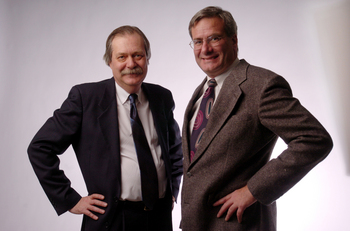 File photo | AnnArbor.com
In
2009
, the rate was higher than average: 1.0 percent.
According to the report, "We did expect another down year for employment in Washtenaw County, but we did not nail the severity of the downturn."
However, given the uncertainty that dominated the nation - and Washtenaw County - by the end of 2008 and into the early part of 2009, the authors see their 2009 forecast's error rate as one of their most successful in 25 years.
In fact, Grimes said, "considering how difficult a year it was to forecast, the 1 percent error was satisfying to both of us. And we don't satisfy easily on these."
According to the report, three errors stand out when checking the 2009 report against the year's changes:
• Job losses were under-predicted in the trade, transportation and utilities sector, which includes retail. The estimated loss is 1,604 instead of 400.
• Job losses were under-predicted in the professional and business services sector, which includes engineering and technical consulting. The estimated loss is 2,143 instead of 600.
• Job gains were under-predicted in state government, which includes the University of Michigan - both the health system and campus - and Eastern Michigan University. The estimated gain is 1,435 instead of 600.
Meanwhile, the pair says that two specific uncertainties could impact the accuracy of the 2010 report: The impact of consumer spending trends on the job market and the resurgence of high-tech hiring, which could exceed projections.