Posted on
Sun, Jan 8, 2012 : 5:58 a.m.
2012 Detroit auto show preview: U.S. automakers not the underdog anymore
By Nathan Bomey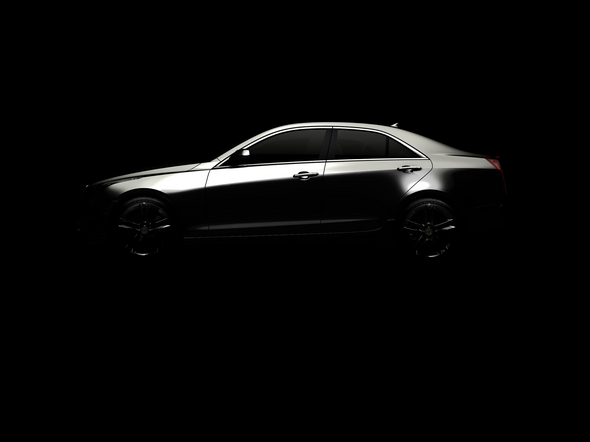 Photo courtesy of General Motors
Stability and profitability reflect the new normal for U.S. automakers.
It's a far cry from the trough of 2008 and 2009, when auto sales imploded in the wake of the global financial crisis, driving General Motors and Chrysler into bankruptcy with billions of dollars in financing from the federal government.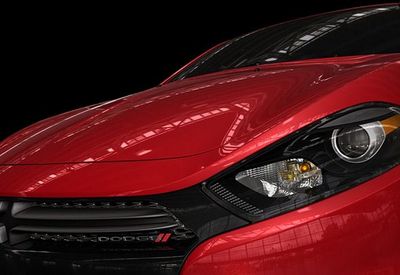 Photo courtesy of Chrysler
Photo courtesy of Toyota
But GM, Chrysler and
Ford
are now consistently profitable and delivering high-quality vehicles with sharp technologies, paradoxically positioning the
Detroit Three
as leaders — not underdogs — at the 2012
North American International Auto Show
.
The Detroit auto show, which is expected to attract nearly 6,000 journalists to press previews Monday and Tuesday at Cobo Center, is generally viewed as the most important and high-profile annual automotive event in the world.
And this year, analysts say that foreign automakers — namely, Toyota — have something to prove.
Pummeled by production delays in the aftermath of the Japan earthquake and tsunami of March 2011 and image problems after a recall crisis in 2010, Toyota's U.S. sales fell 6.7 percent for the year.
That compares to a 10.3 percent increase in the industry's sales, including 26.2 percent for Chrysler, 11 percent for Ford and 13.2 percent for GM.
"It's a show where you don't necessarily have Detroit in crisis and the rest of the industry doing well," said Bernard Swiecki, senior project manager of sustainability and economic development strategies for the Ann Arbor-based Center for Automotive Research. "You've got a very vibrant Detroit. Definitely that is a statement in itself — the fact that you don't have to make a statement about your own viability."
Indeed, much of the focus is on the new vehicles to be revealed by the automakers. Overall, NAIAS officials expect auto companies to reveal about 40 new vehicles at the show, which will be open to the public Jan. 14-22.
2012 Detroit auto show

Press days: Jan. 9-10
Charity preview: Jan. 13 (tickets required)

Public show: 9 a.m. to 10 p.m. Jan. 14-21 and 9 a.m. to 7 p.m. Jan. 22
Where: Cobo Center in Detroit

Cost: $12 for adults; $6 for seniors 65 and older; $6 for 7- to 12-year-olds; 6 and under free
Highlights: Cadillac ATS; Toyota Prius c; Chrysler 200 Super S by Mopar; new Ford Fusion; Buick Encore; safety simulator at the Toyota exhibit; an art gallery style exhibit at Lincoln with an LED floor designed to simulate road conditions; a quarter-mile indoor ride-and-drive test track sponsored by the Michigan Economic Development Corp., where drivers can test electric and hybrid vehicles.
Media: More than 5,000
Attendees: More than 700,000

Website: www.naias.com

One of the most anticipated reveals is the redesigned version of the Ford Fusion, a slick sedan that has played a critical role in revitalizing the Dearborn-based automaker's image and sales.
Fusion sales rose by 54 percent from 2006, its first full year in showrooms, to 2010 while competitors Toyota Camry and Honda Accord slipped 27 percent and 20 percent, respectively, Ford said.
"Fusion is a key contributor to Ford's car renaissance," said Samantha Hoyt, Fusion marketing manager, in a statement.
Ford is also using the show to emphasize a big investment in its luxury Lincoln brand, which has been sagging in competition with BMW, GM's Cadillac, Toyota's Lexus and others.
At GM, executives are leveraging the Detroit auto show to spotlight a new Cadillac called the ATS.
Chrysler, which has benefited extraordinarily from its "Imported from Detroit" marketing campaign launched during the 2011 Super Bowl, is expected to draw attention with the introduction of the Dodge Dart. The company is reviving the Dart brand and basing its structure on a Fiat platform, reflecting the further integration of Chrysler with the Italian automaker, its majority owner.
Despite the hype surrounding the domestic automakers and its struggles in 2010 and 2011, Toyota is widely expected to have a strong year.
"We believe with the lineup of vehicles that we're bringing to market that it is going to be a very exciting year for Toyota," said Bruce Brownlee, senior executive administrator for external affairs at the Toyota Technical Center. "Our strong hope is that we return to where we were a couple years ago."
Buzz is building for the U.S. introduction of the Prius c hybrid, a smaller version of the company's popular fuel sipper. The Prius c is expected to get better fuel economy than the Prius, which achieves about 50 miles per gallon.
Toyota also announced that it would debut the NS4 at the Detroit auto show, describing it as "an advanced plug-in hybrid concept vehicle."
Meanwhile, the company is featuring the all-electric version of the RAV-4 SUV, which the Toyota Technical Center's York Township engineers have been developing in coordination with engineers from Silicon Valley startup Tesla Motors.
The partnership between Tesla and the Toyota Technical Center, which has about 1,100 employees in York and Ann Arbor townships, has challenged both companies' engineers to learn each other's processes.
"It's been a learning experience for both ourselves and with Tesla being very different companies, different processes and trying to integrate their technology with our technology," Brownlee said. "It's been a very interesting learning experience but one that I think we are both benefiting from."
In general, fuel efficiency will reign at the auto show less than a year after automakers agreed to stricter fuel economy standards over the next 15 years with the federal government.
"You're going to have fuel economy as a permanent fixture in the automotive industry," Swiecki said.
But fuel economy doesn't just mean hybrids.
"The downsizing of engines and taking weight out of cars and investments in R&D and human resources to keep pushing the needle on the fuel economy of vehicles is going to be huge" at the show, said Miles Johnson, spokesman for Korean automaker Hyundai, which has about 170 employees at its technical center in Superior Township.
"Quality and design are things that are always going to have to be there, but getting where you spend your R&D dollars on future products to make them eco-friendly is going to be a key differentiator going forward."
Hyundai — which is introducing the new Veloster hatchback and a refreshed version of the Genesis coupe — has surged in recent years with an intense focus on affordable, fuel-efficient small vehicles.
The company's Elantra compact car — a key reason why Hyundai topped 5 percent market share in the U.S. for the first time in 2011 — is nominated for North American Car of the Year, which will be revealed at the auto show. Also nominated are the Ford Focus and Volkswagen Passat.
Nominated for the North American Truck of the Year award are the BMW X3, the Honda CR-V and the Land Rover Range Rover Evoque.
Although fuel economy will be a centerpiece of the show, automakers are also expected to brag about their vehicle electronics systems.
Richard Wallace, director of the Center for Automotive Research's transportation systems analysis group, said there's currently a philosophical divide regarding "connected vehicle" and entertainment systems. GM's OnStar and Hyundai's BlueLink, for example, function as independent vehicle technology systems, whereas Ford's MyFord Touch system focuses on integrating the driver's own devices.
The automakers believe that high-tech "connected vehicle" systems -- allowing drivers to send text messages and connect with the Internet, for example -- will attract young buyers.
But creating the perfect system remains a hurdle. For example, Ford faced a torrent of criticism over the complexity of its system.
"I think Ford is learning some lessons from that," Wallace said.
All automakers will be eager to show that they're cognizant of driver distraction issues while still appealing to gadgetry-minded consumers.
Contact AnnArbor.com's Nathan Bomey at (734) 623-2587 or nathanbomey@annarbor.com. You can also follow him on Twitter or subscribe to AnnArbor.com's newsletters.