Posted on
Mon, Mar 12, 2012 : 5:59 a.m.
4 ethical lessons of Lehman Brothers' collapse from bankruptcy examiner
By Nathan Bomey
The bankruptcy examiner whose 2,200-page report revealed the gory details behind the 2008 collapse of financial giant Lehman Brothers will deliver the keynote address Friday at the Eastern Michigan University College of Business' annual Ethos Week event.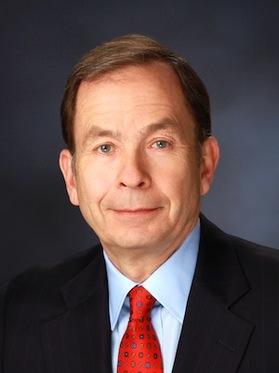 The week of events, developed by students and faculty and launched in 2007, highlights ethical issues affecting businesses.
Anton Valukas, chairman of law firm Jenner & Block in Chicago, will deliver a lunchtime address Friday. The event costs $5 for students and $35 for non-students, but the other Ethos Week seminars throughout the week are free and will be held at the College of Business at 300 W. Michigan Avenue. Seminars will take place throughout the week.
The demise of Lehman Brothers, which technically emerged from its $639 billion bankruptcy earlier this month, accelerated the global financial crisis and sparked debate in Washington over ethical issues on Wall Street.
"There were significant ethical breaches that occurred and students can now have first hand someone tell them the significance of ethical problems that have led to the financial meltdown that we're still recovering from," said David Mielke, dean of EMU's College of Business.
"I don't think there's any better way to reinforce the importance of ethical behavior in business than to have someone come who's been there, seen it and dealt with it and can relay what it's meant in this total picture. He's a very bright guy."
Valukas said Lehman's collapse offers several lessons for EMU business students interested in ethical reform.
For one thing, he's concerned that the controversial Dodd-Frank financial reform law — championed by President Barack Obama as a way to prevent similar financial disasters from wreaking havoc on the economy in the future — has not been implemented efficiently to ensure no similar situation will arise.
"No one is quite sure whether the reforms are sufficient, whether they go far enough, whether they're dealing with the right issues," Valukas said in an interview. "I'm not at all comfortable that the issues have been resolved."
Here are four ethical lessons of Lehman's demise, gleaned from a conversation with Valukas:
1. Watch out for balance sheet tricks. Companies — and governments — often employ balance-sheet trickery to avoid full disclosure of their financial problems. That was certainly the case with Lehman, which temporarily shipped assets to London during a difficult stretch to make loans appear like revenue, according to Valukas' investigation.
"One of the key issues people need to think about is if conduct can be technically within the rules and technically legal, does that still raise questions as to whether it's ethical conduct?" Valukas said. "That's a very subtle and nuanced question but it's a question the students should focus on."
2. Boom times can foster mischief. Conventional wisdom may be that mischief occurs when the economy is in bad shape, but often times it's the opposite. To maintain an aggressive pace of growth, executives are often tempted to hide troubles.
"After there's a financial disaster like a recession and companies start to fail, we start to see misconduct that may have happened during the boom," Valukas said. "During the boom times when things are going well, there's a tendency not to question things."
He added: "We should be asking those questions during the time of disparity instead of waiting until the end."
3. Ethical problems should be exposed and rectified in the public square as they are discovered, so that the market has a chance to digest the news. Valukas said one of the problems with Lehman's collapse was that it was so shocking and sudden, which led to panic in the market. He said a better example of how to handle a financial crisis is the European community's open, collaborative way of discussing how to address Greece's debt crisis.
He said an open process like that can "moderate the consequences" of a financial disaster. "In Lehman, there was no forewarning that it was going to happen. It just happened," he said.
4. When implementing ethical reforms, the actual process of implementation is just as important as the wording of the original legislation. In other words, you can design reforms well — but if you don't implement them intelligently, they won't be effective and could be detrimental.
Valukas said he likes the "framework" of the Dodd-Frank legislation but is not sure whether regulatory officials are appropriately implementing and enforcing it.
Contact AnnArbor.com's Nathan Bomey at (734) 623-2587 or nathanbomey@annarbor.com. You can also follow him on Twitter or subscribe to AnnArbor.com's newsletters.