Posted on
Tue, Jul 23, 2013 : 5:57 a.m.
6 properties sold in first wave of Washtenaw County tax foreclosure auctions
By Lizzy Alfs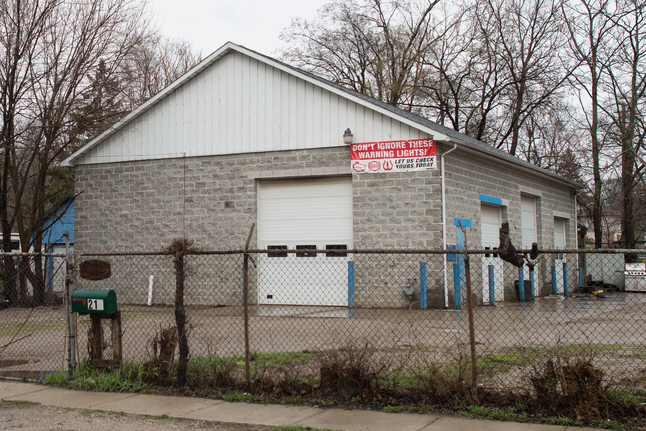 Courtney Sacco | AnnArbor.com
Six properties were sold during the county's first tax foreclosure auction this year, including two adjacent commercial buildings on North Lincoln Street in Ypsilanti.
The auction, which ended just after 4 p.m. on July 22, included 16 properties located in Ypsilanti as well as Ypsilanti Township and consisted of three vacant parcels, one commercial property and 12 homes.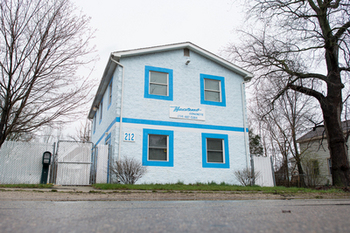 Courtney Sacco | AnnArbor.com
The vacant commercial buildings at 212 and 216 N. Lincoln St., sold for $85,500 — $8,924 above the minimum bid price, which includes taxes, fees, interest, penalties and the cost to bring it to auction. Information on the purchaser won't be available for several weeks.
"We visited it, and it looked like a really good property," said Washtenaw County Treasurer Catherine McClary. "We did no environmental studies this year, and clearly it's an old automotive use. …We always encourage people to talk with the city, and it was one of the open houses we had, so people could actually look at it."
In addition, the following residential properties were sold:
321 South St., in Ypsilanti sold for the minimum bid price of $7,575.
1415 Andrea St., in Ypsilanti Township sold for $25,000. The minimum bid price was $8,224.
2359 Ponderosa Court sold for $36,166. The minimum bid price was $5,948.
1450 Blossom Ave., in Ypsilanti Township sold for $19,600, or $13,750 above the minimum bid price.
1149 Zephyr St., in Ypsilanti Township sold for $23,750. The minimum bid price was $7,841.
The county listed 114 auction lots this year, a decrease of 33 percent over 2012. The number of tax foreclosures peaked in 2011, when 639 parcels headed to auction.
Washtenaw County Treasurer
This year's auction list includes: 51 auction items in Ypsilanti Township, 30 in the city of Ypsilanti, five in Superior Township, four in Dexter Township, three in Milan, and one or two auction items in other areas of the county. No properties from the city of Ann Arbor are on the list.
The county is distributing the properties across six auctions to make it easier for buyers who are bidding on several items. The five remaining online auctions will start on: July 26, Aug. 2, Aug. 9, Aug. 16 and Sept. 20. If any of the properties aren't sold, there will be auctions for the remaining parcels on Oct. 18 and Nov. 5.
The next tax foreclosure auctions will begin on July 26 with 17 properties up for bid. (http://www.auction.com/washtenaw.php)
Lizzy Alfs is a business reporter for AnnArbor.com. Reach her at 734-623-2584 or email her at lizzyalfs@annarbor.com. Follow her on Twitter at http://twitter.com/lizzyalfs.