Posted on
Thu, Oct 11, 2012 : 5:01 a.m.
A2Y Regional Chamber's IMPACT 2012, and more
By AnnArbor.com Staff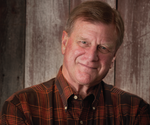 Datebook is your source for information about important business events going on in the greater Ann Arbor area.
FEATURED EVENT:
• Friday: A2Y Regional Chamber Event: IMPACT 2012. 11:30 a.m.-6 p.m. Kensington Court Hotel, 610 Hilton Blvd., Ann Arbor. This year's Impact will focus on the two most critical initiatives that will affect the business community: The "25 by 25" and "Protect Working Families" ballot initiatives. Tim Skubick will moderate our day, and Phil Power will deliver our keynote address. $60 for chamber members, $75 for the general public. More info: http://business.a2ychamber.org/Events/.
Other upcoming events:
• Monday: Business Law & Order - Intellectual Property I: Understanding the Basics. 5-7 p.m. SPARK Central, 330 E. Liberty, Ann Arbor. Free. More info: http://www.annarborusa.org/events/details?e=11308
• Tuesday: American Business Women's Association presents 5 Habits That Sabotage a Woman's Business Success. 6-8 p.m. The Quarter Bistro, 300 S. Maple, Ann Arbor. The program is free; attendees are responsible for food and drink purchases. Mor info: 734-996-3963 or http://www.abwa-maia.org.
• Oct. 19: SUMIT_2012: Cyber Security in an Ever-Changing World—the New IT Paradigm. 8:30 a.m.-4:30 p.m. Rackham Auditorium, 915 E. Washington St., Ann Arbor. Free. More info: http://safecomputing.umich.edu/events/sumit12/.
• Nov. 2: Deals of the Year: Ann Arbor. 6 p.m. Eastern Michigan University Student Center, 900 Oakwood St., Ypsilanti. $95. More info and tickets: http://deals.mlivemediagroup.com/ann-arbor-event/attend/.
• Send unique, one-time business events to business@annarbor.com. Sign up for the weekly Business Review email newsletter here.