Posted on
Tue, Dec 20, 2011 : 5:58 a.m.
Debt collection software startup lands early-stage investment
By Katrease Stafford
HealPay, an Ann Arbor-based technology startup, has secured an early-stage venture investment to expand development and sales of its software for the debt collection industry and large companies with delinquent accounts.
HealPay co-founder Erick Bzovi said the angel investment was a "few hundred thousand dollars" and came from private individuals with 10 to 20 years of debt collection experience. The investors got a minority equity stake in the company in exchange for their investment.
Photo courtesy of HealPay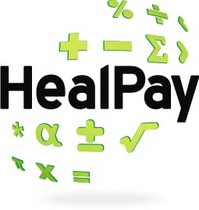 "It took us six months on the fundraising trail to secure it," Bzovi said. "We met with angel groups in Ann Arbor and Detroit and it went back to finding people who are in the space who understand, who are business professionals in collections and those are our best strategic partners.
"Let me put it this way, when you're raising money, your time is spent raising money so your handcuffed to run the company and so in order to pay ourselves and future employees, we now have the funds to do so, where before you're kind of focused on living and surviving. So now we have a 12-to-18-month runway. So now my time is spent introducing people to HealPay."
Bzovi said the idea to create the company came about after he met his co-founder Lancelot, who was doing consulting work for a collection agency.
"The reason it was appealing, although it's kind of an unsexy thing, is because it's a common sense thing," he said. "So many people are in debt. We realized there was an opportunity here. People need to pay their bills but they just don't have the software or technology to do it. None of us want to deal with people when paying bills.
"You want to just log online and so we're really not a social generation. We decided, 'Let's provide a medium or means for people to pay their debt.' We've created payment portals for our agencies for their clients. You'd be surprised if you do a Google search for debt collection agencies in Ann Arbor, and there are a few, but they really don't have a payment method to pay online. The industry has just lagged so far behind."
Bzovi said since HealPay's May 2010 launch, a handful of agencies have signed up to use the software. Today, HealPay says it has more than 500,000 debtors signed up through its system.
"We've collected over $500,000 in debt or receivables," he said. Agencies "use our software to send out links and payment plans and in turn their debtors are logging on making payments. We measure success by the number of debtors we have paying.
"The best selling point I have with agencies is that I can say, your conversion rate will go higher. I can say with certainty through data that we have a 14 percent conversion rate. This means that every time a debtor logs in, there's a 14 percent chance they'll pay. So it's more effective and we've seen a lift in collection through technology."
The process to sign up is relatively easy, Bzovi said.
"We sell to the agency and say the agency has 100,000 individuals to collect from and they upload all of that information into our interface," he said. "They then send letters to the debtors and it has a link to make a payment online. The agency is able to set up payment plans at their own discretion."
The allure of his company, Bzovi said, is due largely in part to how historical data is used to set payment plans.
"We can use all of the data to recommend what payment plan you should price your debtors at," he said. "We're really using data to drive the best payment plan based off of historical data."
Studies have shown that consumers like having options set forth before them and this is what HealPay offers, Bzovi said.
"The whole idea behind this is behavioral economics," he said. "When you present people with three options, they're likely to compare it amongst each other. If you create that environment and they're able to decide which option is attractive then it's better than the status quo which is giving them one option.
"One of the observations we've seen is most people are logging in on a Saturday morning or on a weekend and the reason for that is maybe that's the only time they can pay their bills. No one wants to be bothered with people calling them through the week or while they're at work. People are coming online at times when businesses aren't even open. So if you can create an online world and kind of interface with that business you see success."
As the company continues to expand, Bzovi said he'll be looking to hire one or two new employees at its office located at Liberty and Main Street.
"We're not ready to grow to a dozen yet but we are looking for one or two more people," he said. "I've been meeting with people. We're really looking to align ourselves with the University of Michigan because a lot of talent from Ann Arbor leaves the state. They're going out west or going to New York. We want to align ourselves to help cultivate. We realize a lot of this isn't taught in school. We want to start having a tech camp or be mentors to people to teach them what it's like to be part of a start up."
Katrease Stafford is a freelance reporter for AnnArbor.com.