Posted on
Wed, Oct 31, 2012 : 5 p.m.
Analyst: Impact of Beaumont-Henry Ford mega-merger on Ann Arbor area health systems likely minor
By Amy Biolchini
The impact of Wednesday's official announcement of a mega-merger planned between Beaumont and Henry Ford health systems in metro Detroit will likely be relatively minor for Ann Arbor area health care systems, an industry analyst says.
Though the St. Joseph Mercy Health System and the University of Michigan Health System have remained quiet on the potential effects of the merger, independent health market research consultant Allan Baumgarten said the merger is a way for Beaumont and Henry Ford to compete for the Detroit market against the Detroit Medical Center and shouldn't have much impact on the Ann Arbor health systems.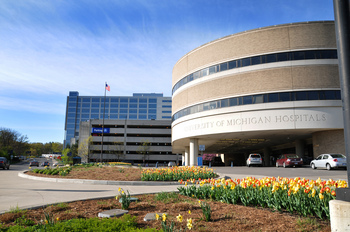 University of Michigan Health System photo
The agreement would merge Beaumont and Henry Ford health systems into a $6.4 billion revenue entity with 42,000 employees, 10 hospitals and a multitude of other outpatient facilities.
"It can be a positive thing," Baumgarten said of the merger. "I think that there's a lot of expectations and a lot of challenges for hospitals today; that they're feeling a fair amount of pressure to be more efficient, to place a greater emphasis on patient outcomes."
Baumgarten theorized the merger would likely have little effect on the University of Michigan Health System, as the system has taken a different approach and is not trying to own the metro Detroit market. UMHS has three hospitals and six specialty centers in Ann Arbor, as well as more than 120 clinics and offices in Michigan.
"I think they're trying to strengthen their connections with regional hospitals so they become the referral sites of choice for higher-end care," Baumgarten said of UMHS. "That's their strategy; I don't think they were looking to the Detroit city and suburbs as either as much as they're looking at other parts of the state to feed their doctors and hospitals in Ann Arbor."
A statement issued Wednesday by the University of Michigan Health System commended the excellent care provided by Henry Ford and Beaumont. "We've had excellent collaborative relationships with both health systems for years, including clinical quality improvement projects, research studies, disaster preparedness and some specialized clinical services. We expect those to continue," the statement said.
UMHS declined further comment or interview requests. St. Joseph Mercy Health System, which has seven hospitals in the southeast Michigan region, declined to comment on the merger. St. Joseph Mercy is a part of the larger Trinity Health System, which announced its plans to merge with Catholic Health East two weeks ago.
Doug Strong, chief executive officer of the U-M Hospitals and Health Centers, stated in a previous interview with AnnArbor.com that Henry Ford and Beaumont are among the health system's main competitors in the state.
"Our goal is actually to improve both aspects of our business: The one-third (is) primarily local, and we think we have a special niche to serve the other two-thirds, which can be called tertiary care or highly complex care," Strong said.
Patients in need of highly complex care are typically transferred to UMHS — and so that two-thirds of the health system's business is dependent on its relationships with physicians to gain their referral patients. For highly complex care, Strong said UMHS competes most directly with the Henry Ford Health System.
Baumgarten said he doesn't see the newly announced merger affecting the competitive relationship between UMHS and Henry Ford.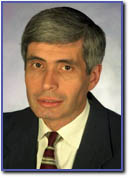 "They're both significant research institutions, both significant teaching institutions," Baumgarten said.
The geographic market share of Beaumont and Henry Ford will likely be the main focus of the pending anti-trust analysis, Baumgarten said.
In Wayne, Macomb and Oakland counties, the two health systems have about 40 percent of the market share, according to Baumgarten's analysis.
"That's a level that's fairly high and could cause some concern with the Federal Trade Commission," he said.
Looking at southeast Michigan as a whole, Baumgarten said he would estimate the Beaumont-Henry Ford market share drops to about 25 to 30 percent.
A motivating factor for Beaumont to merge with Henry Ford could likely be the new Oakland University William Beaumont School of Medicine that Beaumont is sponsoring, Baumgarten said. The new relationship with the research-driven Henry Ford Medical System could help Beaumont's school, which admitted its first students in 2011, bring in additional National Institutes of Health grants and foster the institution as a research center, Baumgarten said.
The Detroit Medical Center was acquired by Vanguard two years ago. Baumgarten said Vanguard has been making significant investments to gain the market share from metro Detroit hospitals that serve more affluent suburban patients; namely, Beaumont.
"One of the challenges in Detroit is that the level of utilization for inpatient care has fallen in recent years - and you have these hospitals competing and now more vigorously for a shrinking pie of healthcare delivery," Baumgarten said.
Amy Biolchini covers Washtenaw County, health and environmental issues for AnnArbor.com. Reach her at (734) 623-2552, amybiolchini@annarbor.com or on Twitter.