Posted on
Sat, Apr 14, 2012 : 2:15 p.m.
Ann Arbor area Best Buy store escapes list of store closings
By Lizzy Alfs
The Best Buy store on Lohr Road in Pittsfield Township will not close as part of the Minnesota-based company's restructuring plan, the retailer announced Saturday morning.
In March, the company announced plans to close 50 big-box stores and open 100 standalone mobile locations in the U.S. in fiscal 2013.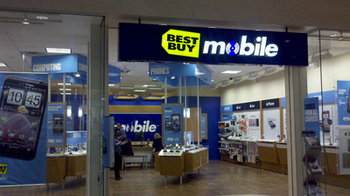 Photo courtesy of Flickr user DavidErickson
The strategy — to reduce total square footage while adding small store locations — comes after the company reported a fourth quarter loss of $1.7 billion.
The plans are expected to cut $250 million in costs in fiscal 2013 and $800 million by fiscal 2015.
The mobile store concept, launched in 2007, is much smaller than the company's big-box stores and acts as a full-service wireless retailer, carrying the same mobile products as the larger stores. There are currently 305 mobile locations, with plans to open 600 to 800 by fiscal 2016.
Best Buy recently signed a lease to open a 1,456-square-foot mobile location in Briarwood Mall in Ann Arbor.
The company, which has about 1,145 U.S. stores, will not close any Michigan locations.
Among the store closures are six locations in Illinois, seven in California and six in Minnesota. Most of the stores will permanently close by May 12, according to a release.
To see the full list of store closures click here.
Lizzy Alfs is a business reporter for AnnArbor.com. Reach her at 734-623-2584 or email her at lizzyalfs@annarbor.com. Follow her on Twitter at http://twitter.com/lizzyalfs.