Posted on
Thu, Jan 10, 2013 : 5:59 a.m.
Ann Arbor area fitness instructor opens gym with goal to help kids excel
By Angela Smith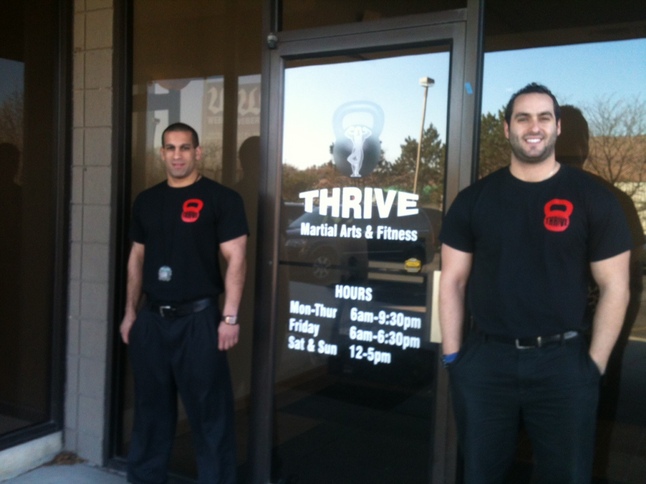 Angela Smith for AnnArbor.com
When it comes to fitness, weight machines don't cut it, according to Amir Rad, a certified exercise specialist, and owner of Ann Arbor's newest gym,
Thrive Martial Arts and Fitness
. He said his plan is to offer patrons access to a lot of small apparatus equipment, but only a few machines.
"There is way more to working out than using machines," he said. "We're using (techniques that) engage your core strength, stability, and increase your bone density, range of motion, and lean muscle mass."
Thrive is located on 5060 Jackson Road next to Ann Arbor Arms. The gym will specialize in personal training and technique coaching, with open gym time and a variety of classes.
The facility is 4,000 square feet, and offers three separate workout rooms for personal training and classes.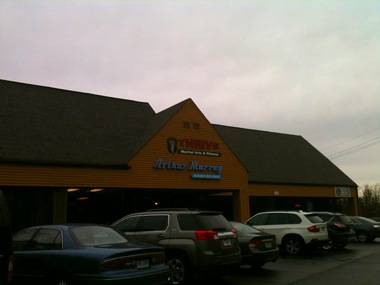 Angela Smith for AnnArbor.com
The center's youth wrestling club, featuring head coach Larry Gotcher, began earlier this month. Other classes include mixed martial arts, boot camp, and self-defense.
Thrive employs four personal trainers, and four area-specific coaches, in self-defense and wrestling. Rad's intent is to develop a group of students who will benefit from fitness and sports in the same ways he did while growing up.
"I love coaching kids and helping kids excel in sports and in school. Childhood obesity is growing fast, and I see schools cutting out athletics or fitness programs for kids. I want to change that in Ann Arbor, and help kids promote healthier and more active lifestyles, while achieving their fitness goals, athletic goals, and personal goals."
Rad also hopes students will benefit from competition.
"In the very near future, I want to plan out a large statewide event for kids and teenagers and host it in Ann Arbor." Rad said he is hoping kids and adults throughout the state will be able to participate in an obstacle course-style races that will take place in the Ann Arbor area within the upcoming year.
Rad has wanted to own an exercise facility since he was a kid. He's been an athlete his whole life, and credits involvement in sports and fitness for his successes.
"Being an athlete, working hard, and staying active has made a huge impact on my life. My work ethic and self-confidence went through the roof when I did things I never thought I would be able to do, and pushed myself to accomplish my fitness and life goals as well."
Rad graduated from Saline High School in 2008. While in high school he played football, and wrestled. He also began coaching wrestling at the age of 14. After high school, Rad worked as a personal trainer at local gyms while taking classes at Eastern Michigan University. He went on to pursue a national certification through the National Academy of Sports Medicine. He opens Thrive Fitness at age 22, and hopes to turn it into a national franchise at some point in the future.
Rad invites the public to visit Thrive Fitness during the first weeks of January. The gym will offer a free fitness evaluation, and a free first workout. Rates for gym membership and class lists can be found on the Thrive website.