Posted on
Tue, Jan 1, 2013 : 5:59 a.m.
Ann Arbor area gyms prepare for big crowds as New Year's resolutions kick off
By Lizzy Alfs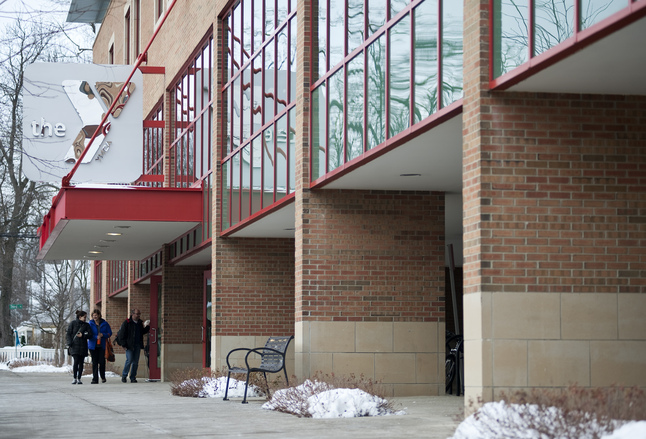 Daniel Brenner | AnnArbor.com
It's that time of year again: the mad dash to Ann Arbor area gyms as people swear off unhealthy diets and vow to exercise.
A Journal of Clinical Psychology study found 45 percent of Americans usually make New Year's resolutions, with losing weight the top-ranking goal. This is good news for fitness centers as they experience a bump in business, but it could be aggravating for devoted members.
"During the month of January, we'll be extremely packed," said Nikki Smith, manager of Arbor Fit Club on Ann Arbor-Saline Road.
She estimated memberships will increase by at least 30 percent, and the gym will see a spike in daycare, personal training packages, juice bar sales and tanning.
"(Members) usually are not that thrilled, but we have some who are definitely excited that we're thriving," she added.
Although many 'resolutioners' will kick off 2013 with good intentions, only 8 percent of people actually will achieve their goals, according to the study.
Smith said the New Year's crowds at Arbor Fit Club usually taper off beginning in February and the gym returns to normal levels by April. Because the gym works with several companies in the area that offer employee fitness allowances, the beginning of the year is always the busiest.
"The fire (people) have wears off after a while," she said. "Also, it starts to get warmer outside in March and April, and after people get in a rut where they haven't been here in a while, they stop coming."
At downtown Ann Arbor's YMCA, about 2,000 people will swipe their membership cards the Monday following New Year's, according to communications director Jan Hack. She said the YMCA gets 1,300 to 1,500 membership swipes on a typical day.
Vie Fitness & Spa owner Heather Dupuis said her boutique fitness center on Ann Arbor's South Ashley Street will experience a spike in group class participation after Jan. 1, but the class sizes are limited so the studio doesn't get packed.
"I'd recommend signing up (for classes) in advance (online)," she said. "(January is) definitely busier. It's a fun time for us and we're geared up for the New Year's resolutions, but it won't be herds of people because our model doesn't allow for that."
Hack said the YMCA tries to support members' fitness goals and resolutions. She said the sense of community on the wellness floor, at group classes and at volunteer activities keep members coming back long after the New Year's resolution excitement has worn off.
"We always want to meet everybody exactly where they are," she explained. "A lot of people walk through our doors for the first time in January because they've made a promise to themselves. Our promise is to help them keep that."
Smith added: "I've always liked to see the excitement in everybody (in January). I tell people all the time when they sign up, 'OK, I'm going to be on your case at this point.' There is camaraderie."
Readers: Looking for advice on how to stick with New Year's resolutions? Check out this Forbes article on seven strategies that will help you meet your goals.
Lizzy Alfs is a business reporter for AnnArbor.com. Reach her at 734-623-2584 or email her at lizzyalfs@annarbor.com. Follow her on Twitter at http://twitter.com/lizzyalfs.