Posted on
Sun, Nov 20, 2011 : 5:58 a.m.
Tech firm to build virtual bomb clearance training suites after acquiring Pittsfield Township building
By Sven Gustafson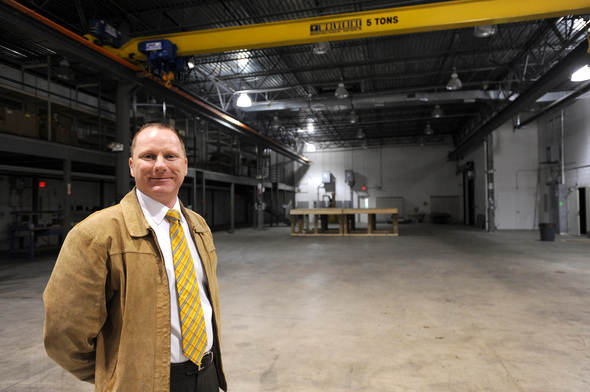 Angela J. Cesere | AnnArbor.com
Simulations technology company
FAAC Inc
. is expanding its footprint in
Pittsfield Township
and workforce after winning a
$63.4 million contract
from the
U.S. Army
and a local tax abatement.
The contract is the largest ever for FAAC and is expected to add 10 jobs. The company, a division of Pittsfield-based Arotech Corp., acquired a 40,000-square-foot facility at 71 Avis Drive, near the Ann Arbor Municipal Airport and the company's existing headquarters on Oak Valley Drive.
"It's a combination of office space and high-bay space. And the high-bay space allows us to consolidate some of our storage and certainly do some of the production of the VCTS program that we announced earlier in the spring," said Kurt Flosky, FAAC's executive vice president.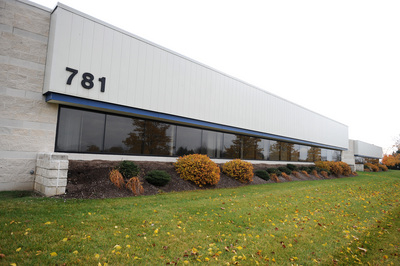 Angela J. Cesere | AnnArbor.com
The Army contract calls for FAAC to design and develop 28 "Virtual Clearance Training Suites" for clearing improvised explosive devices over 36 months. The suites simulate a variety of devices, technology and vehicles used to remove IEDs, a field that has grown into a major source of military contracts.
The VCTS program represents new territory for a company that has designed driving simulators for the military, public safety and municipal transit sectors since the early 1990s.
"What the VCTS program represents is kind of an expansion of our role from being very driver- and operator-centric — how do you operate this particular vehicle as a driver to how does an entire crew operate it? It deals more with crew coordination tasks more so than operating a vehicle from Point A to Point B," Flosky said.
The company has already completed its renovation of the building and moved in office furniture, and it plans to begin integration work later this month. The work will involve bringing in the simulators on 53-foot trailers, integrating the systems, performing testing and delivering to Army bases around the world.
"In the beginning it's going to be integration and delivery space for our VCTS program," Flosky said. "We will relocate some of our software programming staff and some of our hardware development team to perform those roles on that program."
FAAC also recently secured a 12-year, 50 percent industrial tax abatement from Pittsfield Township on a total new investment of $567,259. FAAC, which coordinated its application with economic development group Ann Arbor SPARK, said in its application that it would add 10 jobs within the next two years.
The new building is the FAAC's third. It was most recently registered to Twentieth Ann Arbor LLC but was foreclosed by Wells Fargo & Co., according to township records.
FAAC said the military contract could be worth as much as $94 million with all priced options.
"VCTS is certainly the program that enabled us to make this acquisition, but we certainly have hopes that having this additional capacity will allow us growth in our other areas as well, as well as the opportunities to look at some consolidation, though that's not the main focus initially," Flosky said. "We'd like nothing better than to continue to grown and expand in the Ann Arbor area."
• Contact freelancer Sven Gustafson at sventg123(at)gmail(dot)com, or follow him on Twitter.