Posted on
Thu, Mar 7, 2013 : 5:13 a.m.
Ann Arbor Awesome Foundation awards grants to 'Small & Mighty' entrepreneur network and Citizens for Prison Reform
By AnnArbor.com Staff
Micro-philanthropic group A2Awesome Feb. 19 awarded two grants of $1,000 each to support philanthropic efforts in the greater Ann Arbor area. One cash award was given to local entrepreneurs Jean Henry (formerly of the Jefferson Market), Lisa Waud (Pot and Box), and Helen Harding (EAT) to help support the continued growth of their grassroots entrepreneur network Small & Mighty. The second was given to Lois DeMott, the co-founder of Citizens for Prison Reform, to assist with the Washtenaw County rollout of the group's resource guide for individuals entering the Michigan prison system.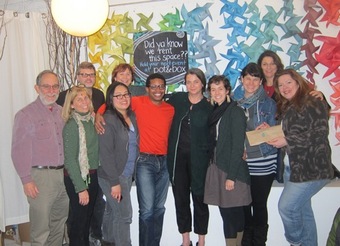 photos courtesy of A2 Awesome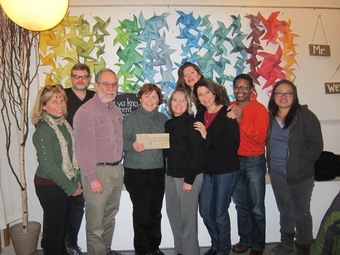 Small & Mighty, according to Henry, is "a collaborative, scrappy little nuts-and-bolts support group for entrepreneurs" begun in the fall of 2012. The group has grown to 144 members and hosts frequent events intended to help small business owners exchange ideas and learn from one another.
The Resource Guide for Families, Friends and Advocates is a 36-page handbook produced by prisoner advocacy group Citizens for Prison Reform. Founded in 2011 by Lois DeMott, herself the mother of a prisoner, the group aims to help families of prisoners who suffer from mental illness and advocate for humane treatment.
Created in 2009 in Boston, the Awesome Foundation now has chapters in more than 40 cities across the globe, including the Ann Arbor/Ypsilanti chapter.
Sign up for the weekly Business Review email newsletter here.