Ann Arbor-based Mobiata to take over Expedia.com's mobile website
Posted on Mon, Jun 25, 2012 : 5:57 a.m.
Expedia announced this month that in addition to its "native apps" — downloadable applications from the Apple store or Android market — Ann Arbor-based developer Mobiata would be responsible for its mobile website.
This move puts Mobiata in charge of Expedia's entire mobile platform.
"With the pace at which mobile traffic to Expedia sites is exploding, we wanted the right team to help us address the sizable opportunity swiftly and successfully," Dara Khosrowshahi, chief executive officer of Expedia, Inc., said in a written statement. "There's simply no better company out there doing mobile travel apps with the same level of design sensibility and utility as Mobiata."
Mobiata will now have to take that expertise developed in the creation of apps and apply it to a broader structure.
"We now have to take it to the next level and try to figure out how the mobile web and apps fit together in order to make travel a really easy and interesting experience for people on the go," Ben Kazez, Mobiata's founder, said.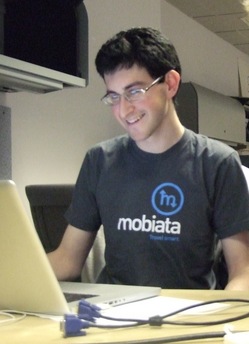 "The difference is that the mobile site is what you get when you put expedia.com into your brower on a smartphone or tablet. We now have to think about how that will work with an app that you would download."
In 2010, Expedia wanted to cash in on the "second wave" of mobile savvy travelers who wanted to be able to make reservations on the go. So the world's largest travel agency acquired Mobiata to produce and maintain its mobile applications. Since then, Mobiata has developed multiple apps for Expedia including FlightTrack, an app that helps passangers keep track of their itineraries, gate changes and other flight details.
According to Kazez, he moved Mobiata to Ann Arbor in 2009 in order to attract talent and recruit from the University of Michigan.
"We were looking to locate near a top university where Google, Facebook and Apple were doing their recruiting," he said. "It's unique to find that in a place where you don't have a high cost of living and it's a desireable location."
The company currently has about 15 employees working in Ann Arbor in a 1,600 square foot space in Nichols Arcade.