Posted on
Thu, May 2, 2013 : 5:58 a.m.
Ann Arbor biochemical startup closes 7-figure funding round
By Ben Freed
The study of metabolomics flies under the radar for most Americans, but the field is attracting top minds and millions of dollars. Researchers attempting to "map" human tissue to find benchmark molecule levels feel they could have a significant impact on diagnostic ability simply by looking at your blood.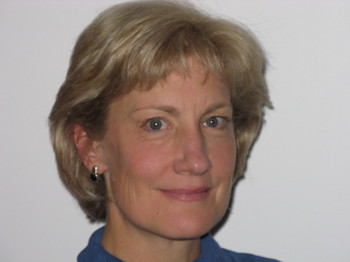 Courtesy Felice De Jong
When blood tests are sent to the lab today, doctors measure the amount of glucose, cholesterol, and a few other easily identifiable substances in our system. However, those are just a few of the more than 2,000 molecules called metabolites present in our body, and having too much or too little of any of them could be predictive of any number of issues.
Ann Arbor-based startup IROA Technologies is developing cell cultures and software to help scientists identify the less obvious molecules by "labeling" metabolites so that they are easier to identify during tests. The company closed a Series A funding round of more than $1 million last week to continue development of their products.
CEO Felice De Jong said the company has three issued patents and a number more that are pending.
"We're off to a great start," she said. "It's a terribly exciting technology and one that we are really excited about. The metabolomics space is growing at a rate of 35 percent and we have some really hot technology."
IROA stands for isotopic ratio outlier analysis, which describes the process of marking each of the different metabolite molecules with its own chemical signature. These signatures are important because they can help scientists measure the amount of different metabolites in body tissue.
"The first thing we need to do, before we try to diagnose or anything along those lines, is to get the tools to researches so they can start measuring them and figure out what they mean," De Jong said.
"We haven't been measuring them until now so we don't know what a lot of them do or what deficiencies or abundances could mean."
One recently published paper cited by De Jong showed that having too much one molecule not commonly measured could be an indicator of metastatic prostate cancer. De Jong said many of the metabolites that have gone unmeasured for years could also show correlation to cancers and other diseases.
De Jong envisions that in the future, daily or weekly blood tests could alert us ailments long before they become symptomatic much in the same way that we use out-of-sync cholesterol levels to warn us of impending heart issues.
"Once we figure out what the 'normal' level is for each of these metabolites, we can try to figure out what abnormal levels could mean," she said.
"They tell you exactly what's happening in your body right now. It could be more important that your medical history."
IROA began as a subsidiary of NextGen Metabolomics founded in Michigan in 2010 by De Jong and technical founder Chris Beecher. The company currently outsources much of its work including the manufacturing of the cell culture media, which happens mainly in Cambridge, Mass.
Ben Freed covers business for AnnArbor.com. You can sign up here to receive Business Review updates every week. Reach out to Ben at 734-623-2528 or email him at benfreed@annarbor.com. Follow him on twitter @BFreedinA2