Posted on
Thu, Mar 8, 2012 : 5:02 a.m.
Ann Arbor companies Estrakon and Ix Innovations receive Michigan Pre-Seed Capital Fund investments
By AnnArbor.com Staff
Three Michigan companies received investments from the Michigan Pre-Seed Capital Fund, totaling $585,000, in January. One company, Clean Emission Fluids Inc. is based in Detroit; the other two companies, Estrakon and Ix Innovations, are based in Ann Arbor.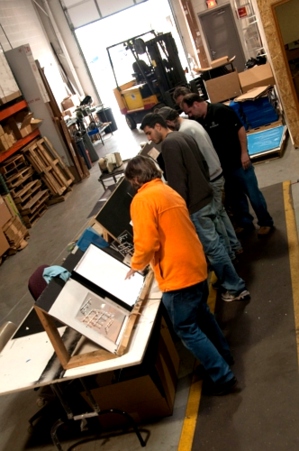 courtesy photo
Estrakon is a technology company that designs, develops and manufactures custom patented LED Edge-Lit signs and displays. Matt Shumate, Estrakon founder, said the funding allowed the company to add equipment and staff and increased production space to accommodate future growth.
Ix Innovations is a producer of next-generation low power measurement instruments. Ix's products are used throughout science and engineering, in fields including low-power electronics and energy harvesting, and in teaching labs worldwide. The Michigan Pre-Seed Capital Fund financing allowed Ix Innovations to fill key management positions.
The Michigan Pre-Seed Capital Fund is an equity fund that invests in technology-based companies to support business formation and acceleration. Ann Arbor SPARK serves as the fund's administrator.
• Sign up for the weekly Business Review email newsletter here.