Posted on
Fri, Jul 26, 2013 : 5:56 a.m.
Ann Arbor Denny's reopening Friday following dining room renovations
By Angela Smith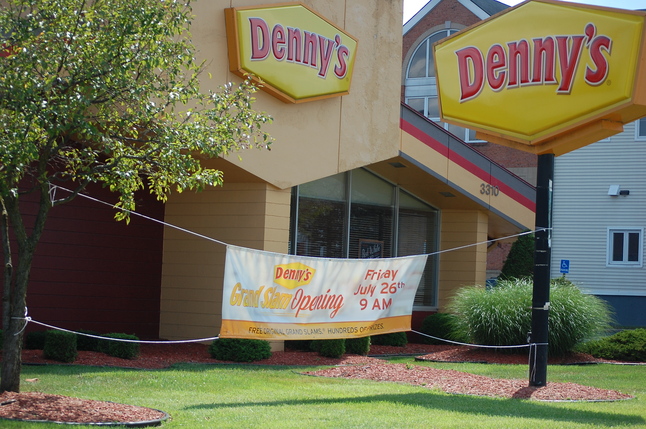 Angela Smith | For AnnArbor.com
The Denny's restaurant at 3310 Washtenaw Ave. in Ann Arbor is reopening its doors Friday following nearly a week of renovations.
"We are extremely excited to reopen our doors to the residents and visitors of Ann Arbor, and we couldn't think of a better way to mark this occasion than with a Grand Slam of a celebration," said Denny's franchisee Jackelyn Miller. "Denny's is so appreciative of the support this community has shown us throughout the years, and we hope our guests will come celebrate with us in our beautifully remodeled diner."
On Friday, July 26, beginning at 9 a.m., the first 100 diners will receive a free Grand Slam Breakfast. Beginning at noon, the first 25 lunch guests will receive a free burger and fries. Additional freebies and prizes will also be offered throughout the day.
Construction work began at 3 p.m. Sunday, July 21. The construction will end later today. General manager Gwen Robinson calls it a complete remodel to Denny's "heritage design."
Denny's was also updated back in 2005. So this update included just the dining area and restrooms. "They gutted everything out, gave us new booths, light fixtures, tables and are putting a mural up on the wall."
The new Denny's has more than 30 employees and is open 24-7.
Robinson is expecting big crowds all weekend. "We're very excited about it."
Angela Smith is a freelance reporter. Contact the AnnArbor.com business desk at business@annarbor.com.