Posted on
Sun, Jul 18, 2010 : 6 a.m.
Ann Arbor reaches out to California to get economic boost
By Nathan Bomey
(Update: This story has been updated to reflect corrected information about the executives Ann Arbor SPARK is meeting with.)

Ann Arbor is getting cozy with Silicon Valley - and local economic development officials hope the budding relationship leads to more jobs for this area.
Local companies, investors and economic development leaders are seeking to leverage Ann Arbor's connections with businesses based in Silicon Valley and the San Francisco region. In Silicon Valley, life sciences, information technology, research services and environmentally friendly products account for 33.6 percent of total employment, according to the Silicon Valley Economic Development Alliance.
Cultivating relationships with West Coast business leaders is a central goal of several California trips organized by Ann Arbor leaders in recent months.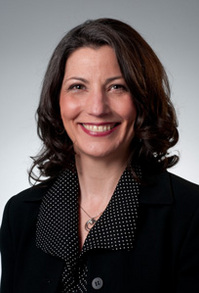 Ann Arbor marketing executive and former ProQuest product manager Amanda Ross, a veteran of California's frenetic entrepreneurial world, is playing a key role in helping local entrepreneurs connect with Silicon Valley visionaries.
Ross and her husband Andy this spring started marketing and design firm Stunning Creative in Ann Arbor. They spent their entire first-year marketing budget to win a Leukemia and Lymphoma Society auction offering lunch meetings in California with some of Silicon Valley's top venture capitalists.
Ross organized a group of Ann Arbor entrepreneurs - including Ambiq Micro CEO Scott Hanson, Current Motor CEO Peter Scott and investor Mahendra Ramsinghani - to travel to California to participate in the first two of three lunches June 30 and July 1. They got to meet Draper Fisher Jurvetson founder Tim Draper, Kleiner Perkins Caufield and Byers co-founder Frank Caufield and investor John Hummer.

Coincidentally, Draper's firm thereafter became an investor in Ambiq Micro after the University of Michigan spinoff company won the Global Business Plan Competition run by Draper Fisher Jurvetson and Cisco Systems.
Hanson said he's hopeful that Draper's firm will use its deep pockets to fund Ambiq Micro for years to come.
Hanson said that fostering productive business relationships between Ann Arbor companies and Silicon Valley is possible despite the geographic challenges.
Nathan Bomey | AnnArbor.com
"Everybody I've talked to on the West Coast has been very receptive to what we've had to say," he said. "The challenge is not getting them to believe you. The challenge is getting them to listen in the first place."
Getting an audience with Silicon Valley business leaders is the main goal of Ann Arbor SPARK's previously planned trip to California this month.
SPARK executives Jennifer Owens and Amy Cell are visiting the Silicon Valley region this month in hopes of convincing companies to consider Ann Arbor for future business opportunities.
SPARK's team is hosting 30 company executives at a dinner July 20 in Palo Alto, Calif., to outline the Ann Arbor region's draw for their companies. SPARK is also hosting a networking event July 27 for 100 U-M alumni in the San Francisco and Silicon Valley area.
"These are people who may have an interest in knowing what's happening in Ann Arbor. They may have an interest in coming back for the right talent opportunity or they may be in a position to influence business decisions," said Elizabeth Parkinson, SPARK's vice president of marketing and public relations.
Ross, who also won an auction for a lunch with eBay CEO John Donahoe and OpenTable CEO Jeff Jordan, offered that meeting to Owens and Cell while they're visiting Silicon Valley.
"The best use of that opportunity is for them to pitch Ann Arbor and really position Ann Arbor as a place for customer support teams and tech support teams ala Google and Barracuda," Ross said.
Ann Arbor's direct connections to California are multiplying. In recent years, several California-based companies have identified the Ann Arbor area as a place for expansion:
--Barracuda Networks started an office in Ann Arbor in 2007 and now has nearly 100 employees with plans to continue hiring a new information technology security employee every week.
--California-based startup Systems In Motion announced in fall 2009 that it would start a software services office in Pittsfield Township with plans to hire 1,100 employees within five years.
--Online retail personalization firm MyBuys and IT security services firm NetEnrich, both based in California, have launched offices in Ann Arbor within the last two years with plans to collectively hire 475 workers over five years.
Convincing California companies to launch expansions in Ann Arbor is a significant opportunity, but growing local companies is just as important.
"There's some great companies spinning out of the university right now," Hanson said. "I think we have startup companies that rival any other in the country or the world for that matter. My hope is that if we can get a few more startups spinout out of the university we can get a critical mass and we can become known as a center of entrepreneurship and innovation."
Contact AnnArbor.com's Nathan Bomey at (734) 623-2587 or nathanbomey@annarbor.com. You can also follow him on Twitter or subscribe to AnnArbor.com's newsletters.