Posted on
Tue, Aug 24, 2010 : 6 a.m.
Ann Arbor SPARK to lead Accelerate Michigan Innovation Competition for startup companies
By Nathan Bomey
Economic development group Ann Arbor SPARK is set to lead a new $1 million business plan competition for startup companies, officials announced today.
The Accelerate Michigan Innovation Competition is part of a new collaboration between SPARK and three other regional business accelerator organizations.
SPARK, Oakland County-based Automation Alley, Detroit-based TechTown and the Macomb-Oakland University INCubator created the business plan competition, which aims to give startup companies more visibility among prospective investors.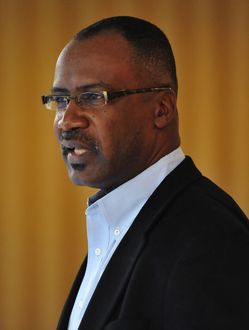 Ryan J. Stanton | AnnArbor.com
The New Economy Initiative for Southeast Michigan, a nonprofit foundation that seeks to boost economic development efforts, provided $750,000 in grant funding for the new competition. The Michigan Economic Development Corp.'s Michigan Pre-Seed Capital Fund, which SPARK also runs, is providing $250,000.
SPARK is describing the new program as the startup business plan competition with the largest cash purse of any similar competition in the country. By comparison, the Rice University Business Plan Competition, one of the highest profile competitions of its kind, boasts more than $800,000 in cash prizes.
The Accelerate Michigan Innovation Competition is the first outgrowth of a new collaboration between the four economic development groups called the Business Accelerator Network for Southeast Michigan, which announced in June that it had received a 3-year, $3 million grant from the New Economy Initiative to pursue collaborative opportunities.
The Business Leaders for Michigan group and the University Research Corridor - a coalition of the University of Michigan, Michigan State University and Wayne State University - are also supporting the competition.
SPARK will actively manage the program on behalf of the economic development groups, but the competition is open to companies located in Michigan or willing to relocate here.
"The idea is to have a robust entrepreneurial community here and in order to do that you have to build an ecosystem that can support entrepreneurs from the early stage to the time they reach commercialization," SPARK CEO Michael Finney said. "This is just another one of the tools that make it possible for us to assist companies in commercialization."
The competition, which starts today, will end with an awards brunch timed to coincide with the "Big Chill" hockey game at between U-M and MSU Dec. 11 at Michigan Stadium.
The top award is worth about $500,000, including a large influx of cash - half as an investment and half as a grant - and some in-kind services.
Eligible companies will be past the early-stage startup stage but with just a handful of employees. They will be aiming for eventual annual revenue in the range of $20 million, said Elizabeth Parkinson, SPARK's vice president of marketing and public relations.
Finney said he expects that, for example, companies that have already received funds from the Michigan Pre-Seed Capital Fund would be typical applicants for this competition.
Applications will be steered into nine sectors: advanced materials, advanced transportation, alternative energy, homeland security and defense, information technology, life sciences, medical devices, next-generation manufacturing and products and services.
"The Accelerate Michigan Innovation Competition highlights Michigan as the destination for innovation," said David Egner, executive director of the New Economy Initiative, in a statement. "As the first of many projects of the Business Accelerator Network for Southeast Michigan, the competition will help to accelerate the transition of our region to an innovation-based economy.
Finney said he's hopeful that the new competition will convince outside venture capitalists and investors to consider investing in Michigan companies.
"We must have national and international eyes looking at our community and looking at our state and saying this is a place where I want to start a company, this is a place where I want to invest and grow a company," Finney said.
The new program joins existing local competitions like the business plan competitions run by Ann Arbor-based Great Lakes Entrepreneur's Quest. Those competitions are important to help young startup companies advance to the stage where they're ready for larger funding rounds, Finney said.
SPARK expects to collaborate with the other 14 SmartZone groups in Michigan to promote the competition.
"The primary aim is really to just uncover some of the best and brightest opportunities that we have in the state for commercialization, to get them in front of investors, angel investors, venture capitalists and others," he said.
Contact AnnArbor.com's Nathan Bomey at (734) 623-2587 or nathanbomey@annarbor.com. You can also follow him on Twitter or subscribe to AnnArbor.com's newsletters.