Posted on
Thu, Aug 23, 2012 : 2:08 p.m.
Ann Arbor tech company Duo Security adds 'industry titan' to board of directors
By Ben Freed
Duo Security did not need a $1 million investment, said co-founder and CEO Dug Song, but it wasn't going to turn it down. The company had been courting former VeriSign CEO and San Jose Sharks co-owner Stratton Sclavos to be an independent board member, but it got more than it bargained for.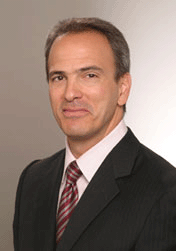 Courtesy Duo Security
"For us, it was really a strategic opportunity bringing him on board," Song said.
"As an independent board member you general get a small amount of equity in the company, but he and his investment firm Radar Partners had real interest in putting more skin in the game and having a larger stake in us."
Sclavos and Duo Security announced Wednesday that he had joined Duo Security's board as Radar made the substantial investment in the company. Sclavos is a "titan of the industry" Song said, and has been a target for Duo Security's board for a long time. His investment in the company was a welcome bonus.
"Duo Security's technology is solid and their approach is disruptive," Sclavos said in a news release.
"As global workforces become increasingly mobile and people move more pieces of their lives online and into the cloud, they need stronger security for their accounts and transactions. Duo's solutions are making it cost effective for companies and simple for users, positioning them as a leader in the security space."
VeriSign and Duo Security both provide authentication services that help keep passwords protected. Duo security uses a unique "two-factor" process that allows clients to verify passwords by using phones (primarily smartphones) to verify the identity of the person logging in to a system.
Song said that recently, Duo Security has been out-dueling Stratton's former company to close sales, which had been one of his primary responsibilities at VeriSign.
"It was important for us to have his depth of security experience, but also the sales DNA that he brings. He was VeriSign's best closer every," Song said.
"Sales are the life of the company, and we've designed our company with an eye toward sales and customer focus."
Duo Security has been growing rapidly, hiring three people in the past two weeks and looking to hire three more in the near future. The company now has more than 20 employees and is looking to move out of the Tech Brewery, a startup incubator. Song said the company will not leave Ann Arbor, and that it is "inching slowly toward downtown."
The company's five-member board now includes Stratton as well as Song and co-founder Jon Oberheide. The company has attracted a range of investors, including California-based Google Ventures and True Ventures as well Ann Arbor venture firm Resonant Venture Partners. Clients include social media heavyweights Tumblr and Twitter as well as local employers Thompson Reuters and the University of Michigan.
Ben Freed covers business for AnnArbor.com. Reach him at 734-623-2528 or email him at benfreed@annarbor.com. Follow him on twitter @BFreedinA2