Posted on
Mon, Jul 22, 2013 : 5:58 a.m.
Ann Arborite launches prepared foods CSA with weekly meal deliveries
By Lizzy Alfs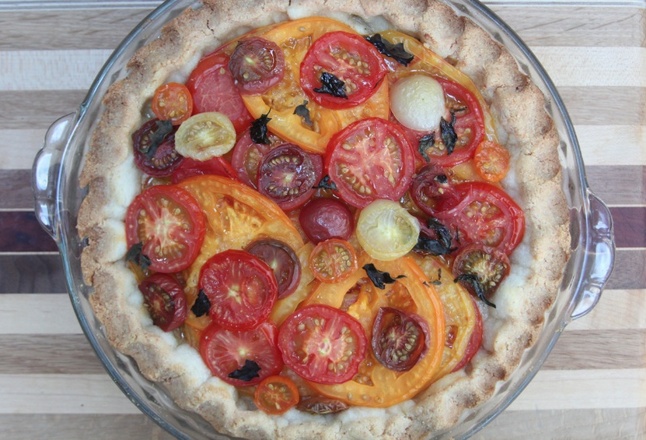 Courtesy photo
Lifelong Ann Arborite
Sara Konigsberg
took a leap of faith when she left her job with the
University of Michigan
health system to launch her new venture,
Fireweed Kitchen
.
Six months after the move, Konigsberg said her prepared foods CSA (community-supported agriculture) is stable and ready to grow.
"I feel like I've opened up a creative aspect of my life that was hiding," she said. "It has been a great move."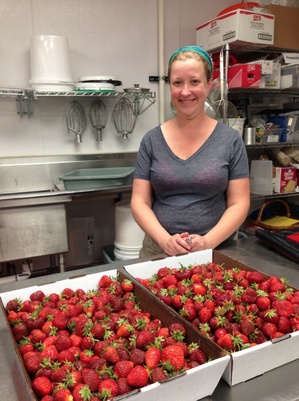 Courtesy photo
Each week, Fireweed Kitchen uses local, in-season produce to create a menu of main courses, soups, salads and baked goods. Members can sign up for eight-week terms, and a meal is delivered to their doorstep every Wednesday.
"On Saturdays, I head down to the farmers market and try to find whatever looks the best to me that day," Konigsberg explained. "I cook on Monday and Tuesday, and deliver the meals on Wednesday."
Konigsberg cooks in the Union Hall Kitchen in downtown Ann Arbor, shared with the vendors at Mark's Carts. She said each Fireweed Kitchen meal — which costs $35 — is enough to serve two people with some leftovers.
"My design, my hope, is that it's a replacement for going and picking up Chinese food, or going to Plum Market and getting food out of the deli cases," she said.
"I really think people just appreciate not having to think about what's going to be for dinner on Wednesday. It just shows up at your door and it's ready to go," she continued.
Most of the food from Fireweed Kitchen is vegetarian, but some dishes will have meat or fish. Members can customize their meals to be strictly vegetarian.
Konigsberg said she doesn't necessarily cook "low-calorie" or "non-fat," but she tries to make her meals as organic as possible with a heavy dose of fresh, local produce.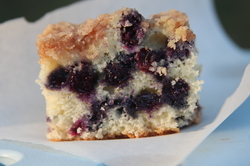 Courtesy photo
A recent meal included a roasted asparagus sandwich using local asparagus, Zingerman's sourdough bread, spicy mayonnaise, raisins, feta cheese and scallions.
The menu from the week of July 10 included: spinach, mushroom and feta strudel; golden cheddar soup with summer squash; quinoa tabouleh; ginger scones with homemade strawberry jam; and dill beans.
The menus also list where the ingredients are sourced.
"This all really goes back to my grandmother; she lived until she was a month shy of her 96th birthday, and her philosophy was that you ate things when they were in season. That is potentially how our bodies are structured to eat," Konigsberg said. "Certainly, I also think people really feel strongly that they need to support their neighbors and local people."
Fireweed Kitchen is delivering to 15 families, and Konigsberg said the goal is to grow her customer base. Once she gets established, she would consider delivering on a second day of the week.
"It's a little tricky because of my limited space in (the Union Hall) kitchen," Konigsberg said. "I don't want to grow too rapidly and squeeze myself out."
Lizzy Alfs is a business reporter for AnnArbor.com. Reach her at 734-623-2584 or email her at lizzyalfs@annarbor.com. Follow her on Twitter at http://twitter.com/lizzyalfs.