Posted on
Thu, May 31, 2012 : 5:51 a.m.
Arch Realty expands Ann Arbor student rental portfolio after merger
By Lizzy Alfs
Arch Realty Company, a 750-unit management company that's one of the largest near the University of Michigan, is expanding its portfolio by 70 units following a merger with McDonald Management.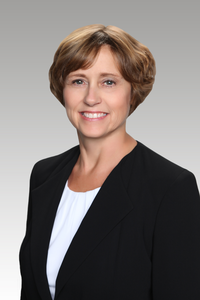 Courtesy photo
Judy McDonald
, who founded the management company in 2008 with her husband,
Mark
, is joining Arch as property manager, the companies announced on Wednesday.
The news is one of several changes at Arch in the last six months: former Arch owner Francis Clark died Dec. 26 after battling an aggressive colon cancer for nearly 18 months, and Ann Arbor based-commercial real estate company Oxford Co acquired the company.
Clark and Jeff Hauptman, president and owner of Oxford, had organized the partnership in 2011.
Hauptman told AnnArbor.com earlier this month there is room for Arch's portfolio to grow. Right now, it consists of mainly student rentals, representing independent owners united under the single management banner.
Oxford Co. has also made news recently for a handful of commercial property acquisitions in the area via its $8 million investment fund. Most recently, the company purchased the former Fifth Quarter bar on South Fifth Avenue in downtown Ann Arbor.
Lizzy Alfs is a business reporter for AnnArbor.com. Reach her at 734-623-2584 or email her at lizzyalfs@annarbor.com. Follow her on Twitter at http://twitter.com/lizzyalfs.