Posted on
Mon, Nov 26, 2012 : 5:59 a.m.
Ann Arbor's decades-old Bill Muncy's auto repair shop to close this week
By Lizzy Alfs
After more than 40 years of working in the auto repair business, Ken Garrott has decided it's time for a change.
Garrott, the owner of Bill Muncy's Service on Ann Arbor's Miller Avenue, and his wife, Mary, plan to close the auto repair shop and enter retirement on Nov. 30.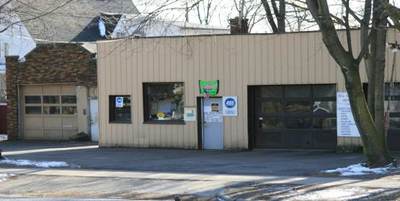 Photo from billmuncysservice.com
"I've been working on cars since I was 18-years-old and I'm kind of getting tired…we're just excited to start living the good life," Ken said.
Ken grew up in Ann Arbor and received automotive technical training at Washtenaw Community College before a 12-year stint at Howard Cooper Import Center. He then transferred to Bill Muncy's, located at 423 Miller Ave., and purchased the business in 1997.
The shop, which Bill Muncy opened in 1975, specializes in import repairs.
"This is exciting and scary at the same time," Ken said. "I've never been unemployed. I've always had a job and never had to look for a job; the job always found me. I've been very fortunate in that regard."
The auto shop is part of a community of businesses located in Ann Arbor's Old West Side neighborhood. It's across the street from Knight's Meat Market and Big City Small World Bakery.
Ken said it's that neighborhood feel — and the auto shop's positive reputation — that has garnered Bill Muncy's a loyal customer following.
"We've built a reputation (on trust)," he said. "If a customer doesn't need something, I don't try to sell it to them."
He added: "A lot of (our customers) we've known for years and they're like family...I just want to thank them for their loyalty and patronage."
Over the years, Ken said business has been steady, although the auto repair market is dwindling somewhat since cars are getting more reliable. He said he was interested in selling the business, but hasn't had any takers.
Muncy still owns the site, which has an assessed value of $94,800. Ken said Muncy would be willing to sell or lease the property.
And as for the Garrotts' retirement?
"We have a little place (in northern Michigan), so we'll spend summers there and go to Florida in the winter," he said. "I also love motorcycling, so I hope to be able to ride a lot more."
Mary added: "I'm ready to move on, but it's amazing, this is emotional."
Lizzy Alfs is a business reporter for AnnArbor.com. Reach her at 734-623-2584 or email her at lizzyalfs@annarbor.com. Follow her on Twitter at http://twitter.com/lizzyalfs.