Posted on
Wed, Feb 20, 2013 : 5:58 a.m.
Ann Arbor's Greenback Dollar Store relocating as Gordon Food Service plans to buy building
By Lizzy Alfs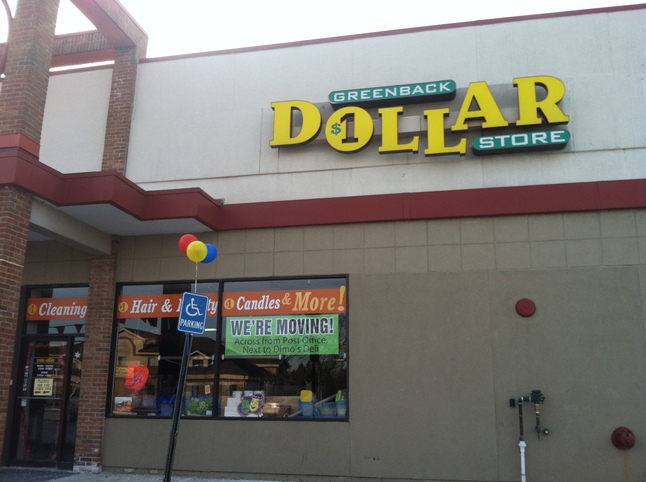 The 11-year-old
Greenback Dollar Store
on the corner of West Stadium and West Liberty in Ann Arbor plans to relocate in March, owner
Laith Hanna
said.
Hanna said he has to move as Gordon Food Service — a Grand Rapids-based food service distributor — prepares to purchase a portion of the building at 2196 W. Stadium Boulevard.
Although Hanna hasn't finalized lease negotiations, he hopes to move around the corner to 2026 W. Stadium Blvd. when his current lease expires next month. The new space shares a building with Dimo's Deli and Donuts and Budget Cleaners.
"I wanted to stay in the area," Hanna said. "I have great customers and a great neighborhood, so this is the only place I found that is close by and it's affordable."
Gordon Food Service submitted plans to the city of Ann Arbor in November to open a marketplace store in a portion of the building on West Liberty Street. The 23,000-square-foot building has a 10,000-square-foot vacancy, formerly a CVS Pharmacy, and is occupied by the dollar store and O'Reilly Auto Parts.
According to city documents, Gordon Food Service plans to purchase the portion of the building occupied by Greenback and the former CVS from current owner Michael Sisskind. Gordon Food Service is requesting a land division to split the parcel, a 980-square-foot building addition, an interior remodel and modifications to the driveway off Stadium Boulevard.
Hanna said his new Greenback Dollar Store location will be about half the size of his current store, but customers won't notice too many changes.
"I'll try to keep everything the same except we will have it in a smaller proportion," he said.
"I have been doing this for a long time so I know what customers' needs are. It feels like family, so it's hard to close down and leave," he continued.
Gordon Food Service operates a GFS Marketplace store on Carpenter Road in Pittsfield Township. The stores supply foodservice products to restaurants, schools and other institutions, and customers can buy goods in bulk at the store.
The company was founded in 1897 and the first marketplace store opened in 1979. There currently are 151 GFS Marketplace stores in nine states, according to GFS spokesman Mark Dempsey.
Lizzy Alfs is a business reporter for AnnArbor.com. Reach her at 734-623-2584 or email her at lizzyalfs@annarbor.com. Follow her on Twitter at http://twitter.com/lizzyalfs.