Posted on
Mon, Apr 29, 2013 : 5:59 a.m.
Ann Arbor's McKinley Inc. wants to build affordable housing on South State Street
By Lizzy Alfs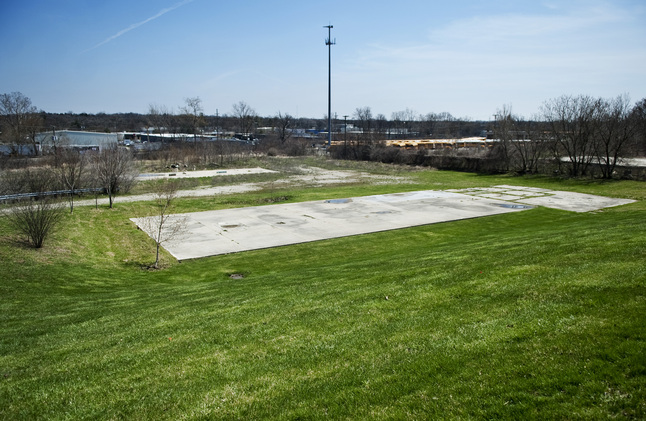 Daniel Brenner | AnnArbor.com
Related story: South State Street Corridor Plan: A new vision for Ann Arbor's critical gateway
Ann Arbor-based real estate firm McKinley Inc. wants to build affordable rental housing on a vacant 4.47-acre parcel on South State Street, said company CEO Albert Berriz.
It's an idea the company has been exploring for years, but Berriz said the timing is right as the city moves toward final adoption of the South State Street Corridor Plan — a comprehensive study that examines a 2.15-mile stretch of South State from Stimson south to Ellsworth.
"We think it's a perfect location for it," Berriz said. "It's close to downtown, it has excellent transportation support…right around the corner in walking distance you have the (Kroger and Produce Station) grocery stores and the (CVS pharmacy) right around the corner as well. I think there are certainly a lot of good, walkable services in the immediate vicinity."
The parcel is located behind the McKinley Executive Centre at 2245 S. State, and it's nestled near railroad tracks and an Ann Arbor Public Schools administrative property that houses buses. An Ann Arbor Transportation Authority bus stop is steps away from the site.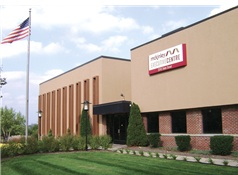 McKinley Inc.
McKinley purchased the property about five years ago. It has a 2013 assessed value of $481,900, city records show.
The property is accessible from the McKinley Executive Centre driveway off State Street and via Boardwalk from the east end. It has an M1 light industrial zoning designation, which prohibits residential uses.
"We agree with the (South State Street Corridor Plan) that the exclusion of residential uses in M1 zoning is unfortunate for this area, where additional residential development could easily fit in with and support the various university, office, industrial and retail uses," David Esau, owner of Ann Arbor's Cornerstone Design Inc., wrote in a letter to city planners on behalf of McKinley last week.
"McKinley would be very interested in bringing their multi-family development and management expertise to bear on such a residential development on the vacant site," Esau continues.
The idea is still in its preliminary stages, but Berriz said he's confident that McKinley could bring an affordable housing project to fruition, granted the company receives city and state approvals, including a property rezoning.
Berriz said he'd like to build the project using the Low-Income Housing Tax Credit program, which encourages the development and rehabilitation of affordable rental housing by awarding tax credits to developers of qualified projects.
States are allocated Low-Income Housing Tax Credits based on population, and the Michigan State Housing Development Authority administers the credits to qualified developers that apply for projects in the state.
"The advantage of this program is that the investment will be driven by private side capital that has a very high likelihood of actually bringing affordable inventory online, something we believe is much needed in Ann Arbor and Washtenaw County," Esau said in the letter. "McKinley and its partners have the financial resources and expertise to make this type of development a reality."
Earlier this year, McKinley launched a property management partnership with California-based Avanath Capital, an investment firm focused on affordable housing. The McKinley-Avanath partnership operates Low-Income Housing Tax Credit communities in more than 25 communities across the country.
Affordable housing development is encouraged in the South State Street Corridor Plan, which says this type of project should be considered in future redevelopment on appropriate parcels along the corridor. (Download the plan)
Berriz said the one downside to the State Street property is the close proximity of the railroad tracks.
"There aren't many sites on which you can build affordable housing in Ann Arbor," he added.
The proposal comes shortly after the Near North affordable housing project on Ann Arbor's North Main Street fell through. The 39-unit project was proposed in a partnership between private developer Three Oaks Group and nonprofit Avalon Housing.
Berriz said the complicated approval process for affordable housing projects can deter developers.
"It takes a sophisticated person that has money, that has staying power, that is willing to take the time (to get approvals for affordable housing)," he said.
He said it doesn't make financial sense for McKinley to build a market-rate project in Ann Arbor right now. The company was founded in Ann Arbor in 1968 and it owns more than 5,400 apartment units in the region. It recently purchased and renovated several apartment complexes in the area.
"The financing for this kind of transaction has improved a lot. In 2008 and 2009, there was not available equity capital to build this kind of project. 2013 is a much different time to explore and do this than 2009."
Details like the size and design of the project haven't been determined, but Berriz said the units would range in size and some units would be larger to accommodate families.
Lizzy Alfs is a business reporter for AnnArbor.com. Reach her at 734-623-2584 or email her at lizzyalfs@annarbor.com. Follow her on Twitter at http://twitter.com/lizzyalfs.