Posted on
Tue, Aug 27, 2013 : 5:57 a.m.
Downtown Ann Arbor's new Dancing Dog Gallery opens with 'tremendous' feedback
By Lizzy Alfs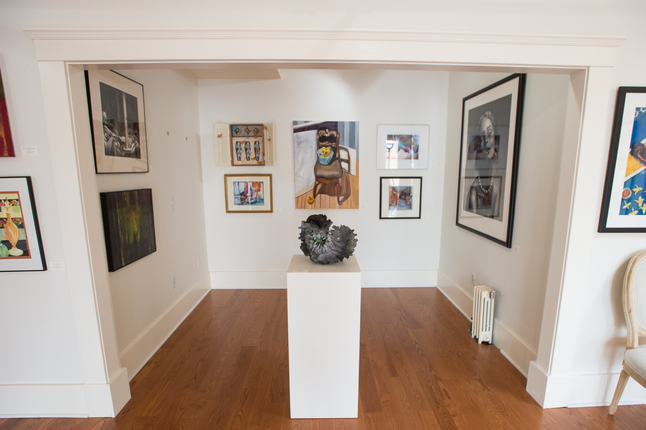 Courtney Sacco | AnnArbor.com
Sue Finley
, one of the owners of downtown Ann Arbor's new
Dancing Dog Gallery
, said she was floored by the response to the art gallery's opening in mid August.
"We've had about a hundred people a night on weekend nights," she said. "We were amazed. The big crowds come after dinner and after (a show at the Ann Arbor Comedy Showcase), which we didn't think about."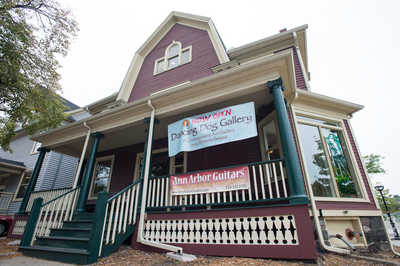 Courtney Sacco | AnnArbor.com
The member-owned-and-operated art gallery opened in the former Herb David Guitar Studio at 302 E. Liberty St. on Aug. 16. It will celebrate its grand opening from 7 to 10 p.m. on Friday, Sept. 6 with music, food and, of course, art.
Founded by eight local artists, Finley said the Dancing Dog Gallery has artwork to fit everyone's tastes.
The founding artists — which includes painters, sculptors, photographers and mixed media artists — are Matruka Sherman, Bill Knudstrup, Sophie Grillet, Sarah Clark Davis, Missy Cowan, Susan Clinthorne, Molly Indura and Finley.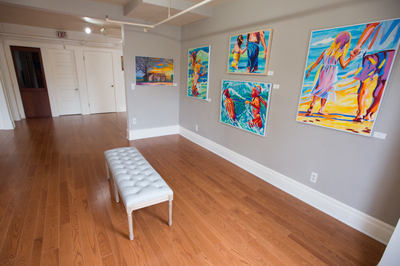 Courtney Sacco | AnnArbor.com
"It's just so nice to have people see (our artwork) and get feedback," Finley said.
The owners of Dancing Dog Gallery are renting the first and second floors of the downtown Ann Arbor building from Herb David, who closed his guitar shop in March. Those spaces were listed for lease for $4,000 per month with Reinhart Commercial's Bela Sipos.
Ann Arbor Guitars, a repair shop owned by former Herb David employees, is located on the third floor.
The first floor of the building was transformed into the gallery, with hardwood floors, open rooms and plenty of natural light. The second floor has seven private work studios that artists can sublease.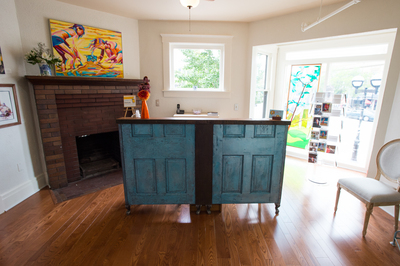 Courtney Sacco | AnnArbor.com
"The studios are full…we have a waiting list," Finley said. "It tells us that Ann Arbor is a community that really needs more spaces for artists, and definitely a venue to show their artwork."
The gallery also has 10 visiting artists, who pay Dancing Dog Gallery a monthly fee to display artwork in the gallery.
"We needed the renters, we needed the visiting artists, and we needed the beautiful gallery. And we've gotten them," Finley said.
Leading up to the gallery's grand opening on Sept. 6, the gallery's hours will be: 12 p.m. to 6p.m. on Aug 29; 12 p.m. to 10 p.m. on Aug. 30-31; 1 p.m. to 6 p.m. Sept. 1; and 12 p.m. to 6 p.m. on Sept. 5.
Finley said the gallery will probably be open six days a week after the event, and the hours will change. (Check the website for updates)
Lizzy Alfs is a business reporter for AnnArbor.com. Reach her at 734-623-2584 or email her at lizzyalfs@annarbor.com. Follow her on Twitter at http://twitter.com/lizzyalfs.