Posted on
Mon, Jan 16, 2012 : 11:20 a.m.
Ann Arbor's Papa Romano's to close Saturday due to 'lack of business'
By Lizzy Alfs
Washtenaw County's only Papa Romano's pizza franchise, located on Eisenhower Parkway in the Cranbrook Village shopping center in Ann Arbor, plans to close on Saturday after disappointing sales.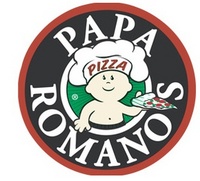 Owners
Jim
and
Tony Wampler
opened the store in September 2007, but said they simply couldn't sell enough pizzas in Ann Arbor.
"We are closing for lack of business," Tony Wampler said. "It's a combination of everything. The location, and the food market in Ann Arbor is pretty saturated as it is."
He said the store has a large customer database, but people don't seem to order pizzas as often as they do at other Papa Romano's locations.
"In another city, you might see the same customers once or twice a week," he explained. "We see our customers once every few weeks. Ann Arbor has five times as many places to eat, so it's tough out here."
He said they have no plans to open another location in Ann Arbor in the near future.
Tom Goldberg, an owner of the Cranbrook Village shopping center, which is anchored by Whole Foods, said he came to an understanding with the owners about six months ago that the location wasn't hitting the sale numbers it needed to survive.
"There's a lot of competition in the pizza space, so we agreed voluntarily to move on from one another," he said.
Now, he's marketing the approximately 1,500-square-foot space and has "a ton" of potential applications. He said he's considering both restaurant and retail users.
"I'd say in the next few months we'll know who the new tenant is," he said.
Papa Romano's was founded in 1970 in Southfield. There are 36 locations in Michigan and one location in Colorado.
Lizzy Alfs is a business reporter for AnnArbor.com. Reach her at 734-623-2584 or email her at lizzyalfs@annarbor.com. Follow her on Twitter at http://twitter.com/lizzyalfs.