Arbor Networks to invest $8.7 million in Ann Arbor network security expansion
Posted on Tue, Sep 20, 2011 : 2:14 p.m.
Information technology security firm Arbor Networks plans to invest $8.7 million to upgrade its Ann Arbor-based research-and-development operation, according to city documents.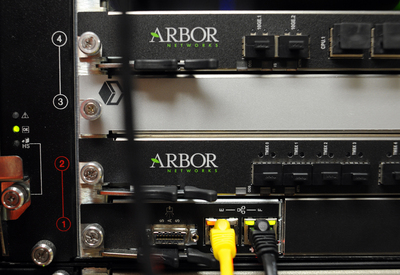 Melanie Maxwell | AnnArbor.com
It's the latest sign that the Massachusetts-based tech firm is likely to maintain its 78-person Ann Arbor office after the firm
was acquired in 2010
by Plano, Texas-based
Tektronix Communications
, a division of
Danaher Corp.
Arbor applied for a tax abatement to offset the costs of a major investment at its 22,000-square-foot office at 2727 South State Street just north of Eisenhower Parkway. The company said it would invest $7.596 million in new equipment and $1.078 million in building improvements.
Arbor said in its application that its expansion would support the hiring of 20 new workers. In 2010, one of the company's co-founders said Tektronix expected to add about 30 workers to a staff of about 90 by the end of 2011. Arbor Networks' software protects the networks of major Internet providers.
"Arbor Networks is expanding the Ann Arbor office and data lab facility to accommodate additional new hires and equipment to work on several new projects," the company said in its application.
On Monday, the Ann Arbor City Council authorized a public hearing that must take place before the company's tax abatement can be approved.
Arbor executives could not be reached for comment this afternoon. The company spun out of the University of Michigan more than a decade ago.
Contact AnnArbor.com's Nathan Bomey at (734) 623-2587 or nathanbomey@annarbor.com. You can also follow him on Twitter or subscribe to AnnArbor.com's newsletters.