Posted on
Mon, Oct 17, 2011 : 5:57 a.m.
Back to the Roots: Chelsea entrepreneurs launch cafe, fair-trade boutique
By Laura Blodgett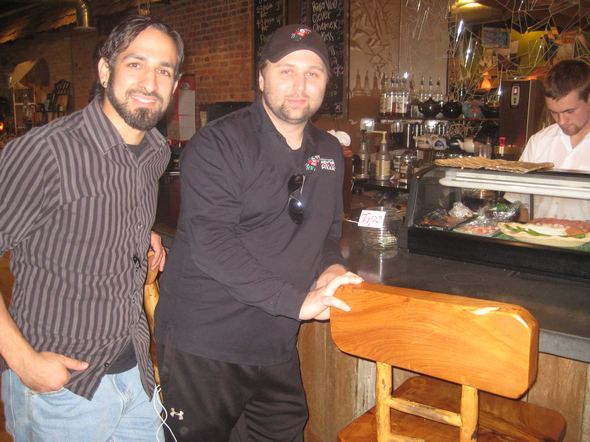 Laura Blodgett | For AnnArbor.com
A fair trade boutique and cafe called
Back to the Roots
has opened in the heart of downtown Chelsea at 115 S. Main St.
Owners and Chelsea residents Jason Bendinelli and Jason Povlich, who also own the Jet's Pizza franchise at 506 N. Main in Chelsea, opened the 2,700-square-foot fair trade store with their friend Caleb Lange. It's located in space previously occupied by the Chelsea Gallery.
The business owners describe the for-profit venture as partly philanthropic. They said they'll sell only fair trade and locally made products and donate 25 percent of their profits to nonprofit organizations.
"We want to do business to create social change," said Bendinelli. "We do this for a purpose. It's very important to be a part of the community and reach out to people in the community and across the world."
The business, which has 14 employees, plans to support a children's home in India that houses more than 42 children and six staff members. Their first goal is to cover the $5,000 monthly cost of running the house.
"As we create wealth, we can support more people by purchasing their wares, employing more local people and creating more opportunities at the store, and helping those who can't help themselves," said Povlich.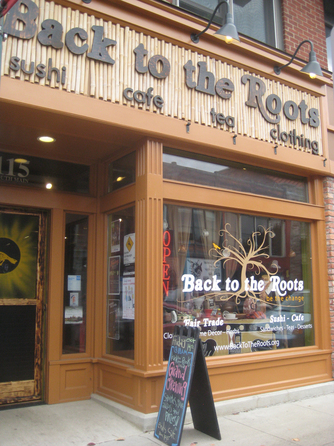 Laura Blodgett | For AnnArbor.com
The front of the store is a women's boutique selling clothing, jewelry, handbags, scarves and decorative items such as Himalayan rock lamps and hand-carved instruments.
Items come from as far away as Africa and India and as close as from Bendinelli's mother-in-law, who makes hats and beanies by hand.
The back of the space is a cafe featuring sushi rolls, soups, sandwiches and organic fountain sodas. The cafe carries more than 40 organic loose-leaf teas, as well as hand-brewed coffee. It seats 45.
The partners met while traveling the music concert circuit in the summer, where they were selling handbags and other similar merchandise. Over time, they realized that although some of their products were fair trade, they wanted it to be 100 percent.
In 2008, Bendinelli opened his first Back to the Roots store in Manitou Springs, Colo., focusing just on retail.
"It was the middle of the recession, and people thought we were crazy," said Bendinelli.
A year ago, Bendinelli closed that location to focus on opening this one in Chelsea, where he moved to help operate Jet's Pizza.
"Chelsea is just a great town, with the Purple Rose and Common Grill. It seemed like a good fit. "
A remodeler by trade, Bendinelli designed the interior of the store, reusing wood planks and adding bamboo elements and straw roofing.
Although some of the merchandise is similar to other fair trade stores such as Ten Thousand Villages and Mission Marketplace, also located in Chelsea, Bendinelli said most of it is different.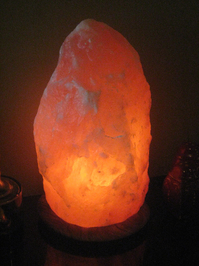 Laura Blodgett | For AnnArbor.com
"Ours is more of a boutique, and a larger portion of what we do is our restaurant. But we are open to collaboration, too," he said.
The partners are passionate about fair trade practices.
"If you look at the whole thing, it's about getting back to a simpler way of living and getting back to your roots," said Bendinelli. "We've lost focus about family and friends and showing people love and respect. We're inside this fast-paced society where the cheaper it is, the better it is, and everything is mass produced. We forget to slow down; we forget about our bodies."
Bendinelli explains that's why their food focuses on the highest quality ingredients and preparing everything as handmade as possible.
"We don't buy big tubs of dressing — we make dressing from real ingredients and make sauces from scratch. We get rid of all the preservatives and high-fructose corn syrup and serve real food."
They hope in the future to create a franchise for this concept and open stores across the nation, focusing on working with the community to create social change.
Eventually they would like to have their own clothing line, designed by Bendinelli's wife, who went to school for a fashion degree and works as a buyer for the store.
Store hours are Sundays 10 a.m. to 10 p.m. and Mondays through Saturdays 9 a.m. to 10 p.m. Free parking is available behind the store.