Posted on
Wed, Jul 18, 2012 : 5:57 a.m.
Big Boy, Bivouac among first businesses to apply for Ann Arbor's new energy program
By Lizzy Alfs
When Bivouac owner Ed Davidson applied for Ann Arbor's new Property Assessed Clean Energy program, he had a specific goal in mind: save money on his electrical bills.
Davidson was one Ann Arbor's first business owners to apply for the PACE program — which offers funds to business owners looking to make energy efficiency upgrades on their properties.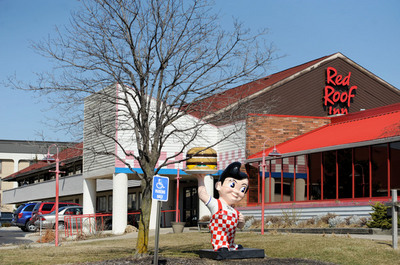 Angela Cesere | AnnArbor.com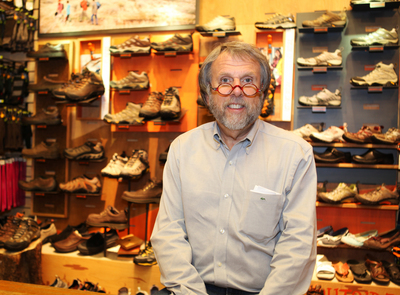 AnnArbor.com file photo
Through the program, qualifying property owners are able to borrow money for energy efficiency projects ranging from $10,000 to $350,000 and then pay back the loans through special assessments added onto their tax bills for up to 10 years.
Officials said the program, which Ann Arbor City Council unanimously approved in 2011, would make an estimated $4 million available to property owners in its first phase.
Davidson, whose clothing store is located at 336 S. State St. in downtown Ann Arbor, applied for a lighting upgrade that will save an estimated 15 percent per year on energy usage.
"We're doing this in phases with two loans since we have four storefronts," Davidson said.
"We've instituted phase one and I'm already seeing a decrease in my electrical bill and we're saving lots of energy," he continued. "I applied for the second loan to capture all the rest of the lighting in the store."
Joining Bivouac, the Big Boy restaurant on Plymouth Road in Ann Arbor also was one of the first businesses to apply for the program.
Big Boy's improvements, according to city documents: Energy Star commercial appliances, lighting upgrades, replacement water heater and new high efficiency HVAC units.
The upgrades would save 22 percent per year in energy used plus maintenance costs, according to the documents.
Franchise owner Joe Diequez could not immediately be reached for comment.
Program administrator Wendy Barrott said PACE got off to a slow start, but the applications are now starting to roll in.
"We have other applications that are not quite complete, but will be going into the process shortly," she said. "I've got five more besides these in my hand and then I have several multi-family (properties) and I'm trying to figure out how to get them into the fold."
As for other projects at Bivouac, Davidson said upgrades such as furnace replacement and insulated windows are the landlord's decision, but he's pleased with the money he'll save just on the lighting upgrades.
"I think it's a great program," Davidson said. "I am surprised everybody isn't doing it."
Read more about the PACE program here, or visit a2energy.org.
Lizzy Alfs is a business reporter for AnnArbor.com. Reach her at 734-623-2584 or email her at lizzyalfs@annarbor.com. Follow her on Twitter at http://twitter.com/lizzyalfs.