Posted on
Fri, Oct 5, 2012 : 2:59 p.m.
Bill's Beer Garden to open this month in downtown Ann Arbor
By Lizzy Alfs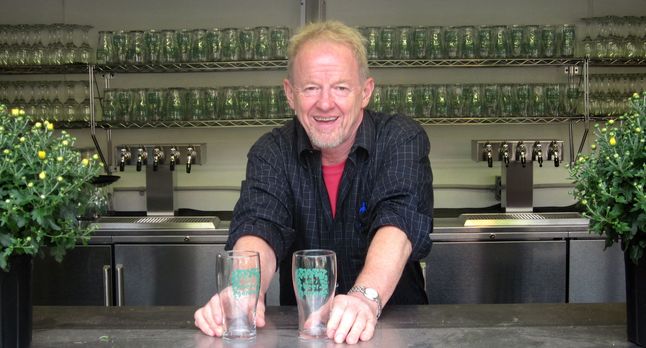 Photo courtesy of Phillis Engelbert
Summer is behind us and the leaves are turning autumn colors, but that's not stopping
Mark Hodesh
and
Bill Zolkowski
from opening their
outdoor beer garden
in downtown Ann Arbor.
After waiting for liquor license approval for several months, the duo got the OK from the Michigan Liquor Control Commission this week to open Bill's Beer Garden on the parking lot of Hodesh's Downtown Home & Garden store on the west side of downtown. The grand opening is set for Oct. 18 at 5 p.m.
The store's parking lot, at the northwest corner of Liberty and Ashley streets, will come to life after store hours with two open-air pavilions with seating, an enclosed pavilion for the bar, live music and other entertainment events.
It will operate Thursday through Saturday from 5 to 11 p.m., and Sundays from 4 to 9 p.m., Zolkowski said. It will stay open for the season through Dec. 2 and then likely reopen at the end of March.
"We'll be open (despite the weather)," Zolkowski said. "Even if it's just me serving beer to two people."
The beer garden will serve Michigan craft beer, with choices from Arbor Brewing Company, Bell's, Dark Horse, Wolverine State Brewing, Founders, Original Gravity and others. It also will have a "geographically diverse" wine list, according to a news release.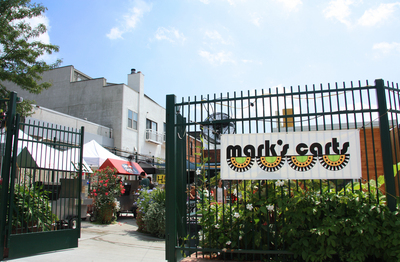 AnnArbor.com file photo
The relationship between Hodesh and Zolkowski dates back nearly 40 years, when Zolkowski was a busboy and waiter at Hodesh's newly opened Fleetwood Diner on South Ashley Street in 1975. Zolkowski then opened the import shop Baobob in downtown Ann Arbor, and most recently was the principal of the three high schools in the Plymouth-Canton system.
Hodesh — who opened his outdoor food courtyard Mark's Carts in May 2011 — said his goal with the beer garden was to create a "community gathering spot" where people could socialize and hang out. He got the idea from a similar beer garden in Brooklyn, NY.
"I never realized what family fun it was," Hodesh told AnnArbor.com in February. "I've been stuck in bar mode, but these beer gardens have big tables where people can meet each other and kids are welcome and there are card games going on. It is much more open and social."
Customers at Bill's Beer Garden will be able to bring food from the courtyard to the beer garden. The food carts are winding down the season and will close in late October or early November.
Visit the Bill's Beer Garden Facebook page for updates, including wine and beer selections.
Lizzy Alfs is a business reporter for AnnArbor.com. Reach her at 734-623-2584 or email her at lizzyalfs@annarbor.com. Follow her on Twitter at http://twitter.com/lizzyalfs.