Posted on
Wed, Mar 16, 2011 : 11:26 a.m.
Borders' Chapter 11 bankruptcy boosts Barnes & Noble, right? Wrong.
By Nathan Bomey
When Ann Arbor-based Borders Group Inc. filed for Chapter 11 bankruptcy protection Feb. 16, it was natural to assume that rival Barnes & Noble would stand to benefit.
But Barnes & Noble's stock price has been flailing in recent weeks, falling below $10 this week, an all-time low for the nation's biggest book store chain.
Investors have reason to be concerned about Barnes & Noble's long-term future. The company faces the same long-term industry challenges that drove Borders into Chapter 11.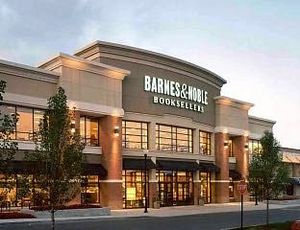 To think that Barnes & Noble is in great shape simply because Borders is contracting is foolish. The Internet and electronic books are putting tremendous pressure on physical book stores, and Barnes & Noble is no exception.
Sure, Barnes & Noble is widely considered the better managed book store chain. And, yes, the company invested heavily to develop its own e-reader, the Nook, which has given the company a chance at winning long-term market share in the emerging e-books segment.
But Barnes & Noble's main source of revenue is still physical books. The chain is still inferior to Amazon.com's convenience and pricing power, Walmart's girth and Apple's technology prowess.
To make matters worse for Barnes & Noble, liquidation sales at the 200 superstores Borders is closing are performing very well, Borders executives have said. And analysts say that Borders liquidation sales — such as the one taking place at the Arborland Center store on Washtenaw Avenue — are undercutting Barnes & Noble's early-year sales.
Barnes & Noble, which put itself up for sale last year, shrugged off New York hedge fund investor and Borders shareholder Bill Ackman last year when he said that he would be willing to help Borders finance an acquisition bid for Barnes & Noble at $16 a share. Today that would be equal a lucrative 60 percent premium on Barnes & Noble stock, whose 52-week high was $24.71.
Perhaps Barnes & Noble believes that Borders won't be able to emerge from bankruptcy and will be forced to liquidate. The total death of Borders would surely be good for Barnes & Noble, right?
Maybe. But there's no guarantee that Barnes & Noble would reap a massive influx of repeat customers in the event of a Borders liquidation.
Analysts say that when electronics retailer Circuit City liquidated two years ago, the trickle-down benefits for rival Best Buy were minimal.
To be sure, Barnes & Noble is financially healthy compared to Borders. But the company faces major long-term challenges.
Contact AnnArbor.com's Nathan Bomey at (734) 623-2587 or nathanbomey@annarbor.com. You can also follow him on Twitter or subscribe to AnnArbor.com's newsletters.