Briarwood Mall seeks nominations for 'Model Mom' contest
Posted on Fri, Apr 23, 2010 : 5:43 a.m.
Do you know a mom that goes above and beyond? Of course you do. We all do!
All moms work tirelessly and are deserving of recognition. Moms tend to be the glue in any family; they are the threads of any community. Moms have an enormous capacity for love and compassion, and functioning on less sleep than we thought humanly necessary.
Mother's Day will be here before you know it (May 9), and Briarwood Mall is commemorating the holiday with a Model Mom Contest. Denise Murray, Briarwood's Director of Marketing and Business Development, explains:
How to participate:
"We want to give moms a night out that they deserve. We are looking for a mom in the community that has somehow stood out in the eyes of one or in the eyes of many. We are asking for a description of that Model Mom - who manages to deal with the added pressures, take on the added challenges, that betters the home, the schools and the community as a whole."
For the winner:
The winner of the contest will receive a winner will receive dinner for two at The Melting Pot, a $100 Simon American Express Giftcard, and a gift bag chock full of special treats from shops at Brairwood Mall.
How to enter:
Submit a written description of the model mom by 9 p.m. on Tuesday, May 4. Entries can be submitted at Briarwood Mall at Guest Services at Center Court or via the internet at Briarwood Mall's Facebook site under the heading Discussions.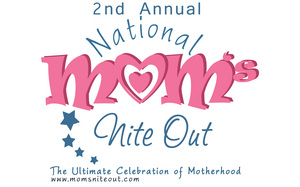 Every mom's a winner:
All moms are invited for a well deserved night off on Thursday, May 6. National Mom's Nite Out is a chance for moms nationwide to celebrate motherhood. Many local and national businesses will be offering giveaways, gift bags, and more, including lots of free goodies at Briarwood Mall. Find more information here. The winner of the Model Mom Contest will be contacted on May 6, and presented with her prize at the Briarwood Mall's Center Court at 7:30 p.m. during National Mom's Night Out.
Lead Shopping Blogger Angie Smith will hunt for deals and dish on the latest in retail and business news in Ann Arbor. Readers will attain notices of great deals and store happenings in and around the city. To report a news item or tip contact her at angieannarbor@gmail.com.