Posted on
Thu, Jan 10, 2013 : 5:02 a.m.
Business Law & Order - Intellectual Property II: Keys to Technology Licensing, and more
By AnnArbor.com Staff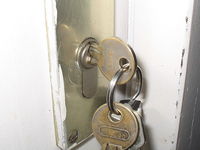 Datebook is your source for information about important business events going on in the greater Ann Arbor area.
FEATURED EVENT:
• Jan. 21: Business Law & Order - Intellectual Property II: Keys to Technology Licensing. 5-7 p.m. SPARK Central, 330 E. Liberty, Ann Arbor. The Business Law & Order Legal Series will give entrepreneurs insight into some of the most important legal issues they must consider during business formation. The sessions will help new business owners understand their options and make better decisions relating to the structure, organization and management of their business. Free. More info: http://www.annarborusa.org/events/details?e=11685.
Other upcoming events:
• Today: The ROI of Training and Leadership Development with the American Society for Training and Development - Ann Arbor Chapter. 11:30 a.m.-1 p.m. Morris Lawrence Building, Washtenaw Community College, 4800 E. Huron River Drive, Ann Arbor. $40 for non-members; free to chapter members. More info: http://www.annarbor.astd.org.
• Tuesday: The Art of Juggling: How to use social media to build your business & effectively leverage your time with the American Business Women's Association. 6-8 p.m. The Quarter Bistro, 300 S. Maple, Ann Arbor. Free, but registration by Jan. 10 is required. More info: www.abwa-maia.org.
• Wednesday: A2Y Early Edition. 7-8:45 a.m. Kensington Court Hotel, 610 Hilton Blvd., Ann Arbor. $25 for chamber members when paid in advance, $30 at the door. More info: http://business.a2ychamber.org/Events/details/a2y-early-edition-3770.
• Send unique, one-time business events to business@annarbor.com. Sign up for the weekly Business Review email newsletter here.