Posted on
Fri, Apr 26, 2013 : 5:57 a.m.
Cardamom Restaurant set to open Friday on Ann Arbor's Plymouth Road
By Lizzy Alfs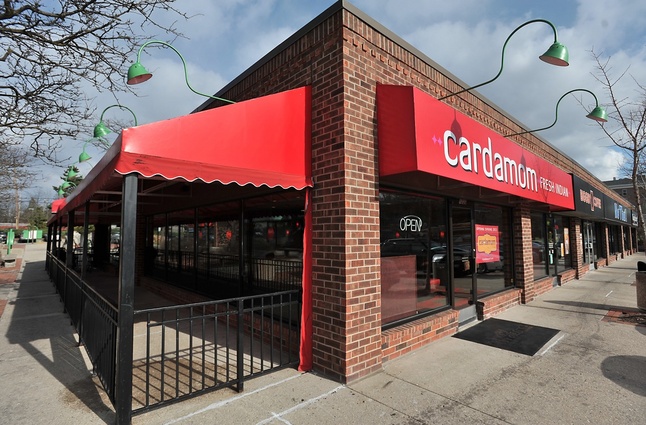 Photo by Peter Smith
Binod Dhakal
plans to put his own spin on Indian food at his new eatery opening today on Plymouth Road in Ann Arbor.
Cardamom Restaurant, located at 1739 Plymouth Road in The Courtyard Shops, is set to open at 11 a.m. on April 26. The 1,700-square-foot restaurant replaces Famous Hamburger.
Dhakal, a former manager at Shalimar Restaurant in downtown Ann Arbor, describes the food at Cardamom as "fresh Indian" that is influenced by a variety of cultures.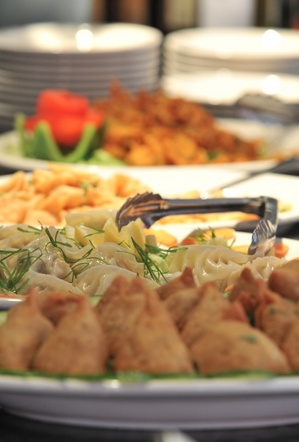 Photo by Peter Smith
"India is a vast country and very diverse," Dhakal said in a statement. "We designed our menu to reflect this diversity, and then to take it a step further by adding our own Western-influenced dishes, like fresh entree salads and Western-style plated dishes."
Named after a popular spice found in India, some of Cardamom's menu options include: momos, a steamed dumpling appetizer; samosas; goat chops with spiced mashed potatoes; and hyderabadi biryani, a rice dish with nuts and vegetables.
The lunch menu will include a thali-style meal, which consists of small portions of four different dishes, served with soup, bread and dessert.
"The weekday lunch menu is much abbreviated and was designed to get diners in and out on a lunch hour," the statement says.
Dhakal said he plans to use fresh produce in the dishes, including locally-sourced lettuce for the salads. He's also selling fresh-squeezed lemonade and roasting his spices in-house. He plans to apply for a liquor license after opening, and launch online ordering in May.
There will be 24 patio seats that will open when the weather is warmer. The restaurant still is hiring servers, according to its Facebook page. (Visit the website for contact information)
Cardamom Restaurant will be open from 11 a.m. to 10 p.m. Sunday through Thursday, and 11 a.m. to 10:30 p.m. on Friday and Saturday.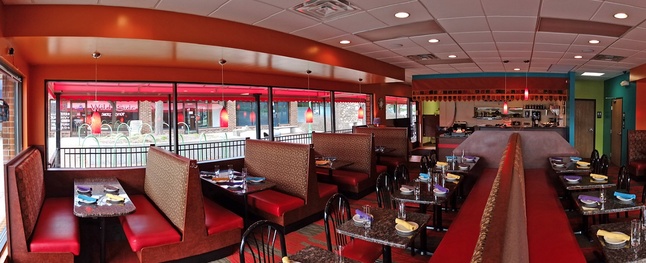 Photo by Peter Smith
Lizzy Alfs is a business reporter for AnnArbor.com. Reach her at 734-623-2584 or email her at lizzyalfs@annarbor.com. Follow her on Twitter at http://twitter.com/lizzyalfs.