Posted on
Mon, Apr 8, 2013 : 6:22 p.m.
Caribou Coffee to close its 22 stores in Michigan
By Lizzy Alfs
It won't be long before the Caribou Coffee brand is a thing of the past to Michigan residents.
As part of a nationwide overhaul, the Minnesota-based coffee company announced plans to close 80 underperforming stores on April 14 and rebrand an additional 88 stores as Peet's Coffee & Tea. Peet's and Caribou are both owned by German investment company Joh. A. Benkiser Group.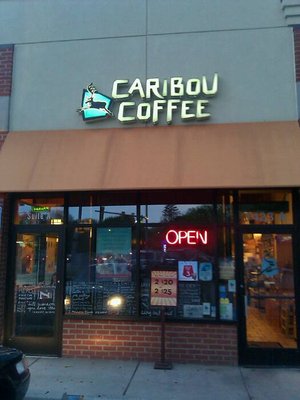 From Yelp
"Over the past few months, we at Caribou have revisited our business strategy, including closely evaluating our performance by market to make decisions that best position us for long-term growth," said Caribou Coffee CEO Mike Tattersfield in a statement.
Moving forward, Tattersfield said the Caribou Coffee brand will consist of 468 locations in eight states and 10 international markets. Michigan is not included on the list, meaning all Caribou Coffee locations in Michigan will close or be converted to Peet's Coffee & Tea. There are 22 Caribou locations in Michigan, which mostly are concentrated in the Metro Detroit area.
"While the decisions we've made have been difficult for our team in Minneapolis, as well as our team members across the country and our guests and fans everywhere, we are working to make this transition as seamless as possible for the Caribou community," Tattersfield continued.
It's not immediately clear whether the store on East Stadium Boulevard in Ann Arbor will close entirely or be rebranded as a Peet's Coffee & Tea.
The news comes weeks after East Lansing-based Biggby Coffee announced plans to open more than 100 new stores in the Metro Detroit region during the next two years.
Lizzy Alfs is a business reporter for AnnArbor.com. Reach her at 734-623-2584 or email her at lizzyalfs@annarbor.com. Follow her on Twitter at http://twitter.com/lizzyalfs.