Posted on
Thu, May 24, 2012 : 3:34 p.m.
CEO Podcasts: Conversations on Economic Opportunity, Dr. Ora Pescovitz
By Paul Krutko, SPARK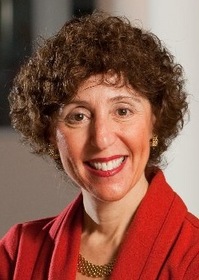 Ann Arbor SPARK CEO Podcasts: Conversations on Economic Opportunity capture the flavor of my one-on-one conversations with over one hundred key economic leaders in the region, including private sector CEOs, elected and appointed public sector leaders, and the executive leadership of key non-profit and academic institutions. The podcast series is designed to not only highlight that expertise, but also make it available to others who could benefit from the wisdom those business leaders can share.
The University of Michigan (U-M) Health System is one of the Ann Arbor region's biggest economic drivers. It is a huge regional employer, drives incredible breakthroughs in medicine and technology every year, and serves the entire Midwest with world-class healthcare.
On May 11, 2009, Dr. Ora Pescovitz became U-M's first female Executive Vice President for Medical Affairs and Health System Chief Executive Officer. In this role, Dr. Pescovitz is responsible for the leadership and management of the Health System, which includes the U-M Hospitals and Health Centers, the U-M Medical School, clinical services of the U-M School of Nursing and the Michigan Health Corp., the legal entity that allows the Health System to enter into partnerships, affiliations, joint ventures and other business activities. As CEO, Dr. Pescovitz is responsible for oversight of $3 billion in revenue and a Medical School with more than $445 million in NIH funding. She leads a number of major initiatives, including development of the 174-acre North Campus Research Complex (NCRC) and opening the new C.S. Mott Children's and Von Voigtlander Women's Hospital.
During the course of our conversation, Dr. Pescovitz discusses many of the exciting new projects she is working on with the Health System. We discuss the economic impact the health system has on the broader Ann Arbor economy, how important to innovation and growth the NCRC is, and ways that SPARK and the Health System both help the regional economy grow.
Check out more CEO Podcasts: Conversations on Economic Opportunity with Ann Arbor SPARK CEO Paul Krutko on the Ann Arbor SPARK website!