Posted on
Wed, Nov 7, 2012 : 4:08 p.m.
CEO Podcasts: Conversations on Economic Opportunity, Ken Fischer
By Paul Krutko, SPARK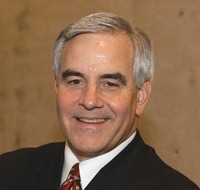 Ann Arbor SPARK CEO Podcasts: Conversations on Economic Opportunity capture the flavor of my one-on-one conversations with over one hundred key economic leaders in the region, including private sector CEOs, elected and appointed public sector leaders, and the executive leadership of key non-profit and academic institutions. The podcast series is designed to not only highlight that expertise, but also make it available to others who could benefit from the wisdom those business leaders can share.
Ann Arbor is a town with a very robust arts community. It is an international cultural center, with a population that embraces the arts and also uses the arts to enhance its standing as a business community. The establishment of Ann Arbor as a cultural center is vital to its establishment as a business center and a worldwide hub of education.
Ken Fischer has been the President of the University Musical Society at the University of Michigan for over 24 years. During our conversation, he emphasizes the positive impact that arts can have on a community, and how they've touched and enhanced the Ann Arbor area.
Mr. Fischer speaks about the keys to success for UMS: leadership and embracing diversity in the arts. He discusses his experience in music and the arts and emphasizes its economic impact on the Ann Arbor community.
Click below to listen to Part 1 & 2 of this exciting conversation with Ken Fischer!
Part One:
Part Two:
Check out more CEO Podcasts: Conversations on Economic Opportunity on the Ann Arbor SPARK website!