Posted on
Tue, Aug 7, 2012 : 3:16 p.m.
CEO Podcasts: Conversations on Economic Opportunity, Mike Miller
By Paul Krutko, SPARK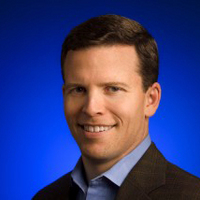 Ann Arbor SPARK CEO Podcasts: Conversations on Economic Opportunity capture the flavor of my one-on-one conversations with over one hundred key economic leaders in the region, including private sector CEOs, elected and appointed public sector leaders, and the executive leadership of key non-profit and academic institutions. The podcast series is designed to not only highlight that expertise, but also make it available to others who could benefit from the wisdom those business leaders can share.
Mike Miller, head of the Google office in Ann Arbor, is a Michigan native. Miller earned a BA from the University of Michigan before his six years with Cisco Systems. In 2006, Miller moved to Mountain View, Calif., to begin his career with Google at their corporate headquarters.
Three years later, Miller returned to Ann Arbor to head the now five year-old Google AdWords division, as well as online sales for Canada. Mike Miller also serves as a Director of Business Leaders for Michigan.
In my conversation with Mike Miller, we discuss the culture of the Google Ann Arbor office, what Google seeks in potential employees, and the reasons behind its opening in Ann Arbor.
Check out more CEO Podcasts: Conversations on Economic Opportunity with Ann Arbor SPARK CEO Paul Krutko on the Ann Arbor SPARK website!