Posted on
Wed, Jun 6, 2012 : 4:08 p.m.
CEO Podcasts: Conversations on Economic Opportunity, Sean Heiney
By Paul Krutko, SPARK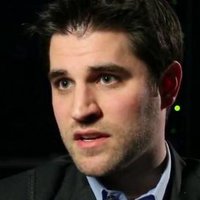 Ann Arbor SPARK CEO Podcasts: Conversations on Economic Opportunity
capture the flavor of my one-on-one conversations with over one hundred key economic leaders in the region, including private sector CEOs, elected and appointed public sector leaders, and the executive leadership of key non-profit and academic institutions. The podcast series is designed to not only highlight that expertise, but also make it available to others who could benefit from the wisdom those business leaders can share.
Ann Arbor has a very rich business climate that operates independently of the University of Michigan. International companies like Google, Toyota, Hyundai, Thomson Reuters, and Barracuda all have large offices in the Ann Arbor region. These companies do innumerable things to help drive the economy of the region, from providing hundreds of jobs to showing other international businesses that it is possible to succeed in Ann Arbor. Barracuda Networks is a great example of a company that has found success in the region. Founded and headquartered in California, Barracuda Networks was looking to expand their company into new terroritory in 2006. Luckily, serial entrepreneur and Ann Arbor native Sean Heiney had also recently come on board at Barracuda. Sean helped pushed Barracuda towards Ann Arbor, and led the opening of their Ann Arbor Research and Development Center in 2006, pumping out new products for Barracuda Networks.
Sean is a serial entrepreneur by trade. At the age of 18, Sean successfully led the restructuring of the internal systems at B&W Co-op, Inc., an $80 mil/yr Michigan-based agriculture company, as IT Director. He also was instrumental in the founding of successful startups like ShiaNet, Owosso Networks, and Periscan. In 2006, Sean left Periscan to develop new products at Barracuda Networks. Sean has built and acquired multiple products for Barracuda Networks, including the Barracuda Load Balancer, Barracuda Link Balancer, Barracuda SSL VPN, and CudaTel as well as new products currently in development. In our podcast, Sean discusses what it takes to build a startup into a successful company. We also discuss what it takes to bring a company to Ann Arbor, what makes Ann Arbor an attractive place for business, and how Ann Arbor compares to Silicon Valley, among other things.
Check out more CEO Podcasts: Conversations on Economic Opportunity with Ann Arbor SPARK CEO Paul Krutko on the Ann Arbor SPARK website!