Posted on
Mon, Jan 9, 2012 : 12:48 p.m.
GM reveals Chevy concept vehicles aimed at Millennial generation
By Nathan Bomey
(For live updates from the Detroit auto show, click here.)
General Motors is targeting Millennials with a simple strategy: asking what they want.
The Detroit-based automaker today introduced two Chevrolet concept vehicles, describing the four-passenger coupes as a response to extensive research into the mindsets of young car buyers.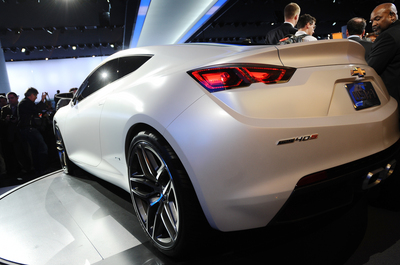 Melanie Maxwell | AnnArbor.com
GM views Millennials — otherwise known as
Generation Y
, or consumers born during the 1980s — as crucial to its long-term health.
The company today revealed the Chevrolet Tru 140S and Chevrolet Code 130R — two concept cars designed using feedback from young car buyers.
"Today's younger generation will be a driving force in the automotive market in the years ahead," said Mark Reuss, president of GM North America.
Reuss said Chevy research indicates that young buyers are "attracted to coupe styling, but they want to be able to take their friends when they go someplace."
The Tru 140S and Code 130R reflect GM's bid to generate buzz among young buyers and make the Chevy brand more youthful.
But if the early reaction to the concept vehicles is any indication, it could be a tough road.
"If this is our future, somebody needs to please shoot me now," wrote Ray Wert, editor of the popular auto blog Jalopnik, part of the Gawker Media network.
Nonetheless, John McFarland, Chevrolet's senior manager of global marketing strategy, said it's important for Chevy to connect with young consumers, who are increasingly likely to say they don't need a car.
McFarland said the prevalence of social networking through sites like Facebook "may explain why fewer people are getting their driver's licenses as soon as they turn 16."
"Their digital worlds provide social experiences that were previously only possible by leaving your driveway," he said.
Chevy's research indicates that 42 percent of the nation's 80 million residents under age 30 are "interested in cars."
But they're "waiting for a brand that truly gets them and is able to capture their hearts," he said.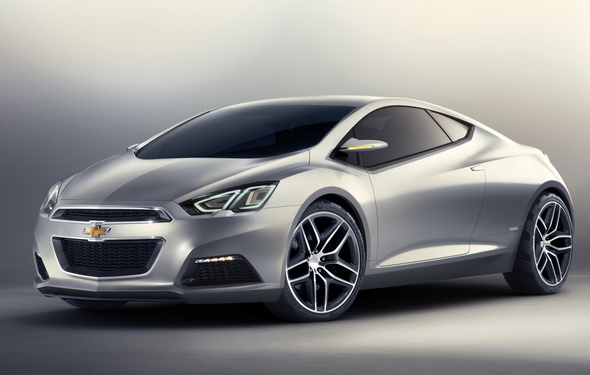 Photo courtesy of General Motors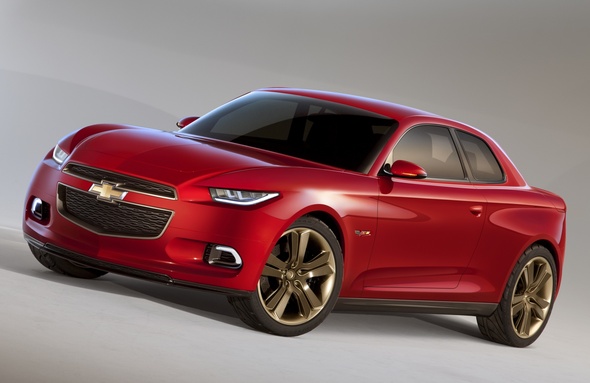 Photo courtesy of General Motors
Contact AnnArbor.com's Nathan Bomey at (734) 623-2587 or nathanbomey@annarbor.com. You can also follow him on Twitter or subscribe to AnnArbor.com's newsletters.