Posted on
Tue, Nov 15, 2011 : 12:15 p.m.
Chicago bank launches mortgage banking headquarters in Ann Arbor with 115 employees
By Nathan Bomey
A Chicago-based bank leased office space and moved 115 workers into a new mortgage banking operation in northeast Ann Arbor over the weekend.
Led by Ann Arbor mortgage banking industry veteran Willie Newman, formerly executive vice president of ABN AMRO Mortgage Group, Cole Taylor Bank leased 27,800 square feet at the Northeast Corporate Center complex on Green Road in a deal negotiated with Ann Arbor-based McKinley Inc.
The bank officially moved into the space over the weekend, shifting workers from offices in Hamburg Township — where the company established the administrative functions of its new mortgage banking unit less than two years ago.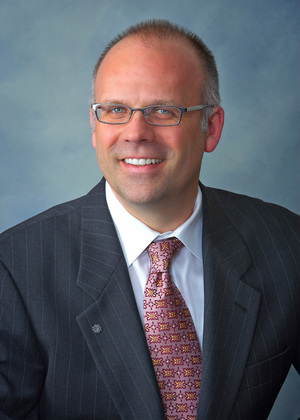 Photo courtesy of Cole Taylor Bank
The news reflects one of the largest commercial real estate deals in Washtenaw County over the last few years — and one of the largest single incidents of job creation in the private sector.
Newman, who leads Cole Taylor Bank's mortgage unit, told AnnArbor.com the new operation would originate mortgages, acquire loans from mortgage bankers, service loans and package them for sale.
The unit's growth — Newman launched it in December 2009 — comes as the mortgage industry has entered a period of prolonged stagnation in the aftermath of the U.S. housing market's implosion.
Total mortgage originations for 1-family to 4-family residences were expected to fall from 1.572 million in 2010 to 1.182 million in 2011 and 907,000 in 2012, according to a forecast released Oct. 11 by the Mortgage Bankers Association. In 2013, mortgage originations are expected to rise to 1.103 million.
Newman said Cole Taylor Bank is well positioned to succeed in a challenging market.
"There's certainly a counter-cyclical aspect to it," he said. "To me, it's better to get in at the bottom than to get in at the top."
He added: "We felt that having a clean balance sheet would be an advantage strategically and tactically in not only entering the business but growing the business."
So far, the model is working. Newman has expanded the mortgage unit quickly, describing the process as "rapid startup phase."
Newman said the company was previously doing business in Hamburg Township mostly because it "was very much a turn-key location." But, as the company expanded, its operation was split between two different buildings and it needed new space.
That's when negotiations started with McKinley, which is managing and marketing the Northeast Corporate Center on behalf of an institutional client. The property, which became embroiled in a legal battle in recent years and was placed in receivership, is one of the largest office complexes in the area. Previous tenants at the 223,196-square-foot property include Toyota and Pfizer.
Cole Taylor Bank's deal with McKinley marks one of the largest instant business expansions in Washtenaw County in recent years.
"In today's Ann Arbor, that's a huge lease transaction," McKinley CEO Albert Berriz said. "We're really excited to bring Willie back to Ann Arbor."
Newman served as president of Interfirst Wholesale Mortgage Lending Inc., which was acquired by Standard Federal in 1993. Newman continued to lead Interfirst through a series of deals until corporate parent ABN AMRO Mortgage Group was sold to Citigroup in a deal announced Jan. 22, 2007, the same day Pfizer announced it was leaving Ann Arbor. Citigroup later spun off the business as CitiMortgage — and today the operation employs about 850 workers after a series of cuts and expansions over the last few years.
Berriz said Newman's new mortgage business is primed to succeed because of its "opportunistic" approach to the industry.
"If you're going to be an opportunistic entrepreneur, you're usually in when everyone else is getting out," Berriz said, drawing comparisons to McKinley, which has grown its business by acquiring, renovating and cleaning up distressed shopping centers and apartment complexes throughout the country.
Berriz added: "Everybody that's out there is talking about all the issues and all the problems. That's a great time to enter."
Taylor Capital Group Inc., the corporate parent of Cole Taylor Bank, reported $7.6 million in revenue from mortgage originations in the third quarter ended Sept. 30, up from $6.3 million in the third quarter of 2010.
The mortgage unit also recorded $521.5 million in "loan fundings" in the third quarter, up from $318.3 million in the second quarter. The company is originating mortgages in about 30 states through a network of mortgage brokers and its own retail network, including a retail office at 1328 South Main Street near Michigan Stadium in Ann Arbor.
Overall, Taylor Capital Group reported a profit of $9.8 million in the third quarter, a reversal from a $1.4 million loss a year earlier.
The company's new Ann Arbor office is processing and evaluating loans during the closing process, preparing documents, prepping loans for sale and educating consumers about the next step in the loan payment process.
Newman said the company's workforce can fluctuate based on a continual assessment of demand. For example, the company added about 30 workers, including permanent and temporary employees, over the last three months.
"A lot of it will depend on what opportunities we have," he said.
But "we definitely have some space" to grow, he said. "That was done purposely."
Newman did not provide an average salary for the mortgage loan business' employees but suggested that the workers are well compensated. Berriz said they're "high-paying" jobs.
Contact AnnArbor.com's Nathan Bomey at (734) 623-2587 or nathanbomey@annarbor.com. You can also follow him on Twitter or subscribe to AnnArbor.com's newsletters.